10 HUGE WWE Royal Rumble 2021 Predictions You Need To Know
WWE's Road To WrestleMania begins but how will both Royal Rumbles end?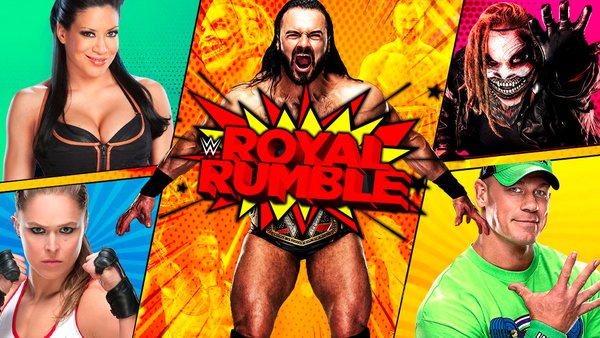 The power of the Royal Rumble's appeal will be tested like never before this year.
Not in 2000 when only two from the 30 stood a chance of winning, or in 2017 when the company had the task of breaking an ugly three-year streak of rotten Rumbles, or even in in 1988 when audiences didn't really know what the match would look like, have WWE faced this particular task.
The gimmick remains such a timeless triumph because of audience engagement, the element of surprise, and the mammoth stakes. Each one of those has taken a kicking ahead of 2021's event. "10...9...8...7...6...5...4...3...2...1.wav" isn't going to be as thrilling as hearing it for real. Saturday's Backstage special on Fox will give away some key Rumble spots as a hook for that show rather than the event itself. And WrestleMania's fate remains still in the lap of the global pandemic, no matter how intent WWE are at half-filling Raymond James Stadium.
The positives are these - WWE performed remarkably well on pay-per-view in 2020, in spite of obvious factors. And, most importantly, it's the f*cking Rumble. You watch for nights like this. So do some of your mates that don't bother the rest of the time. If there's one show that might find some fun amidst a world of utter disfunction, it's this one...
10. More For Your (Peacock's) Money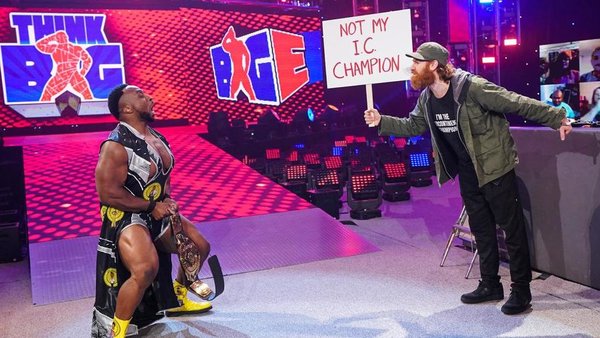 This is being written ahead of Friday's go-home edition of SmackDown, but it doesn't feel too brave to suggest that the company might use the evening to add at least one more match to the undercard or at least pad the pre-show out with something.
Based on the various feuds and angles at present, bet on the Intercontinental or Woman's Championship getting added to the show, and the losers of both also announcing themselves for the respective Royal Rumbles.
What does that mean for the individuals involved? Carmella will have to swallow her pride after another defeat to Sasha Banks, and, robbed of his recently-won title, Big E will have to make up for losing to either Sami Zayn or Apollo Crews in a triple threat by going all the way in the men's match. Already working on the undercard would buy him justification for not winning too. Though who's to say he can't?