10 Incredible Stories Of Wrestlers' Dedication To Their Character
2. El Santo Refuses To Unmask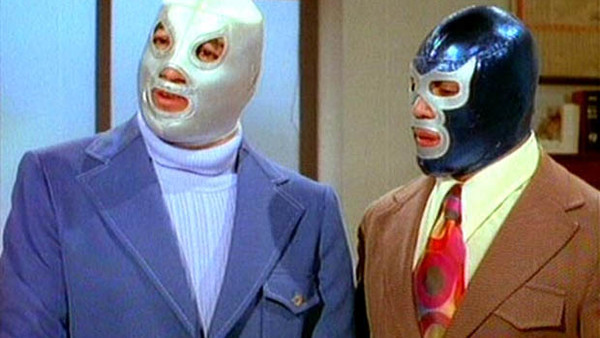 Few things are more precious to Lucha Libre than the sanctity of a luchador's mask, and few wrestlers understood this better than El Santo. A legendary grappler, his fame extended far beyond the squared circle, and his in-ring success brought all kinds of pop culture opportunities in comic books, movies, and beyond. He was a Mexican icon, with his famous silver mask symbolic of his heroism.
Santo's image was vital to his success, and after debuting in 1934, he resolved to never show his face in public. Thus, he wore the mask everywhere, whether out for a meal or walking down the street, and went to insane lengths to protect his identity, like travelling separately from the rest of the crew so nobody would see his face when asked to remove his disguise at customs.
The most remarkable part of this story is its length. Santo's wrestling career lasted an astonishing 42 years, but he stayed true to the gimmick in retirement, and didn't unmask until January 1984, when he finally showed his face before a TV audience. El Santo sadly passed away from heart failure one week later, and was fittingly buried in the famous mask.