10 Incredible UFC Fights That You Must Watch In November
This month promises some of the most violent matches the UFC have to offer. Will you be watching?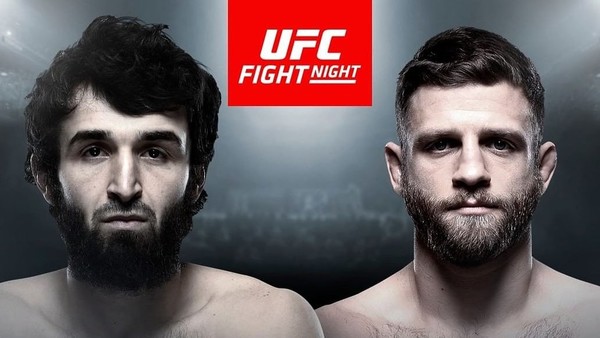 Although all focus is on UFC 244 and the BMF title fight between Jorge Masvidal and Nate Diaz, that isn't the only fight happening this month. In fact, we've got so many brilliant bouts going on in November that it's near impossible to know what to watch. That's why we've done the hard work for you with this guide to the UFC's most exciting bouts coming up this month.
With the new year approaching fast, there are plenty of fighters in the UFC looking to build steam and hopefully get themselves into title contendership. Luckily for us fans, this means we've got some brilliant battles to preview for you.
We look at a number of fights that could have serious title implications, the fun fights that have been put together for the sheer purpose of being entertaining for MMA fans, plus a few interesting battles between prospects hoping to break into the UFC's top 20 rankings.
It's a great time to be an MMA fan at the moment, especially with all of these outstanding bouts on the horizon. Now, let's find out which match-ups have caught our attention.
10. Warlley Alves Vs. Randy Brown - UFC Fight Night: Blachowicz Vs. Jacare 
When it comes to pure athletes competing inside the Octagon, there aren't many who're quite as impressive as Randy Brown. The extremely violent welterweight has shown throughout his relatively short career that he has all the physical attributes needed to be a successful MMA fighter.
He's been caught out a few times, most notably in his losses against Niko Price and Belal Muhammad. However, in his last fight, against the extremely durable Bryan Barberena, he managed to show a lot more maturity with his striking. His patience and constant pressure allowed him to pick apart his opponent until they simply couldn't take anymore.
Warlley Alves is a good step-up in competition for him as he's beaten some really impressive names, including Colby Covington, Sergio Moraes and Alan Jouban during his UFC tenure. His striking is powerful and he's got a decent submission game, especially when he's given the chance for a guillotine. This is a solid test for both men to see where they're at and an opportunity for them to go into 2020 with some momentum behind them.