10 Incredible WCW Storylines That Never Got Resolved
WCW lost the plot on several occasions.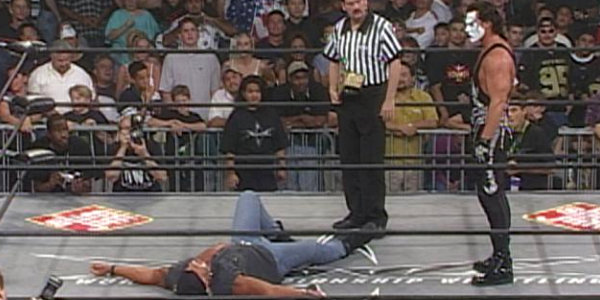 World Championship Wrestling may be just an archive on the WWE network today, but there was a time when they were the number one wrestling company in the world. Home grown stars like Sting, Ric Flair, Lex Luger, Diamond Dallas Page, Bill Goldberg and The Four Horsemen along with transfers such as Hulk Hogan, Scott Hall and Kevin Nash of the nWo helped the Ted Turner-owned property reach an audience that WWE wasn't catering to at the time. However, WCW folded when Vince McMahon bought the company in 2001 and there are a lot of different reasons as to why they couldn't stay in business. One reason in particular was the plethora of story lines that were not only abandoned before they could run their course, but certain angles that produced no payoff were counterproductive. This occurred over and over again and chipped away at consumer confidence while making it difficult to keep eyes on the product. Mick Foley stated in his book,
Have a Nice Day,
that various bookers in WCW easily justified this practice because they felt that the audience simply wouldn't remember. Thirteen years later, wrestling fans are still talking about the stories and matches that never were while shaking their heads at the characters and story lines that just made no sense.