10 Insane Things You Missed When You Stopped Watching NXT
Finn Bálor marked NXT as his territory - with urine, presumably.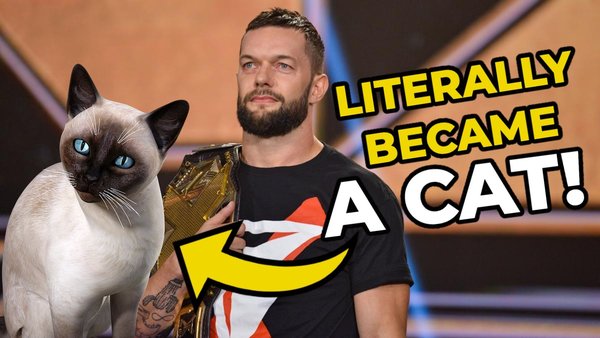 You have stopped watching NXT. The ratings data compiled and publicised by ShowBuzzDaily confirms this.
Actually, if you happen to be a pensioner based in the United States with a particular fondness for breasts, you do still watch NXT, so apologies if this doesn't apply to you.
A better way of putting it is that there's a good chance that you stopped watching NXT when the pandemic hit. That's not to say the pandemic was the sole factor behind NXT's death throes - the brand had eaten itself well before the last "true" NXT show, TakeOver: Portland, itself a parody of an event - but those empty Performance Center shows removed one of few things NXT really had going for it by the end in its vocal cult fanbase.
Stripped of the atmosphere, NXT felt even more synthetic, which was brought into focus when Keith Lee ac-ted his way through the finish of a Triple Threat match against Damian Priest and Dominik Dijakovic. "I am limitless!" he bellowed, the silent echo of which reverberated with pure cringe.
You might know what has become of NXT via the few odd developments that make it into the discourse, but you probably know little from the strange era in which "Black and Gold" absolutely lost the plot...
10. Finn Bálor: Actual Feline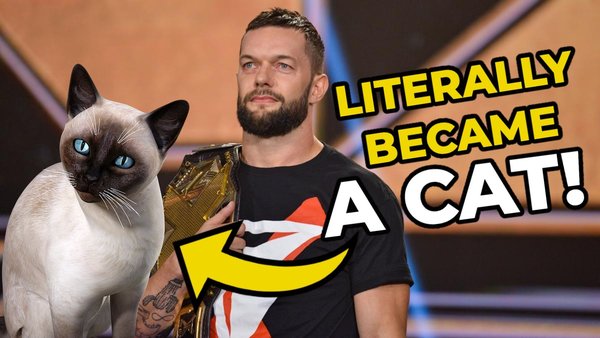 This isn't a joke.
Finn Bálor's 'Prinxe' character, while not exactly TV-friendly, was at the very least a welcome departure from the smiling Just A Guy he had become on the main roster. His in-ring work was fantastic on Wednesday nights, too; he reverted to the full Prince Devitt ringmaster, entering superb, intricate performances against the likes of Adam Cole, Kyle O'Reilly and Pete Dunne. Not quite interesting enough to be a needle-mover, he was nonetheless a worthy top star.
He had it all.
Sharp, brooding features, cocksure swagger, sculpted abdominal muscles, tremendous agility, protractible and retractable claws, short, glossy fur, and dozens of movable whiskers.
But wait - don't those last few things describe a cat?
Yes, because Finn Bálor became a cat.
This is a genuine thing that happened. In a late 2020 development, Bálor was scripted to refer to himself as "the cat" in a promo, and for some bizarre reason, the writer really enjoyed this wordplay and took it to a quite silly extreme. The first line wasn't so bad - "It's easy for the mice to dance, when the cat's away" - but then the writer got really invested in the idea that Bálor was an actual cat, with barbed spikes on his penis and everything. Bálor was subsequently scripted to say "The cat is back, so stop playing in my kitty litter".
If the writer thought about this beyond "something that has something to do with a cat," they might have realised that it seemed like the Undisputed Era where prancing around in Bálor's indoor faeces and urine collection box.