10 Insane Wrestling Stories Nobody Ever Talks About
Ride Along would have been f*ckin' lit in the '80s.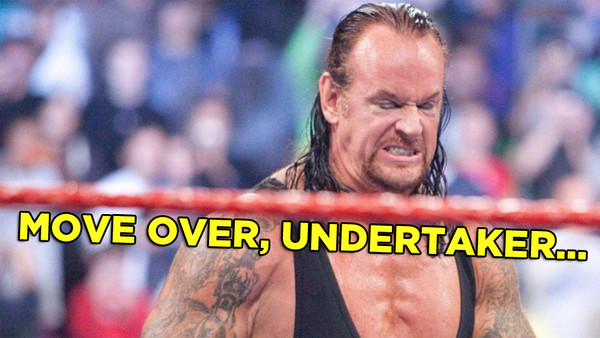 Wrestling is great because wrestling is thoroughly batsh*t crazy; even when the mundanities of RAW drag you down, you can simply relive the incredible tale of, for example, the Plane Ride From Hell.
Everybody knows it by now: the last generation of grizzled, autonomous lunatics, perhaps by fate, sensed that the corporate sheen of scripted monopoly was set to make their kind extinct. And so they threw an outrageous end-of-days party up in the sky, the demented behaviour at which ranged from genuinely hilarious (good ol' southern racist boy Michael Hayes got his ponytail lopped by X-Pac moments after almost pissing all over Linda McMahon), rather dangerous (Brock Lesnar and Mr. Perfect's amateur wrestling match) to very distressing (a lawsuit filed against Ric Flair, who allegedly sexually assaulted two flight attendants, was settled out of court).
Sid was the embodiment of that GTA meme, only, instead of carrying a sh*tload of guns, his arsenal ranged from hilariously ineffective (a squeegee) to deadly (a pair of scissors, with which he attempted to murder Arn Anderson). The Dynamite Kid once ribbed the British Bulldog to inject his ar*e cheek with milk, and it is the most wholesome thing he ever did. Wrestling is insane.
But wrestling is also endlessly insane...
10. Ric Flair No Sells Attempted Murder Scene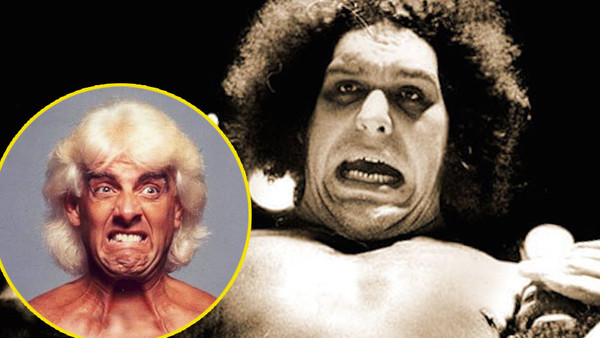 André the Giant's temper was as short as his frame was tall - a combination so terrifying that it once compelled Ric Flair to simply walk away from an attempted double murder scene.
The story is thus: Blackjack Mulligan, who also had a fuse shorter than Vince McMahon's attention span, once for unfathomable reasons sucker-punched a drunken, ornery, actual giant capable of killing a man with his bare, oversized hands.
Two men, in fact.
Before striking André, Mulligan turned to Dick Murdoch and said 'Watch this'. Interpreting this as tacit approval, André dragged both men into the nearby sea and plunged their heads below the water. Murdoch and Mulligan weren't pesky, Singh Brother-sized pissants. They were also humungous, very hard men, and they still jobbed in this outrageous shoot handicap squash match. Ric Flair watched the entire scene while walking backwards with his head over his shoulder.
Incredibly, this wasn't the only occasion on which Mulligan poked the bear: the two came to blows following a game of cribbage gone awry. The only person in wrestling capable of squaring up to men much stronger than they are is Stephanie McMahon.
Blackjack Mulligan should know this.