10 Insane WWE Stunts That Were Totally Pointless
Skills that don't pay the hospital bills...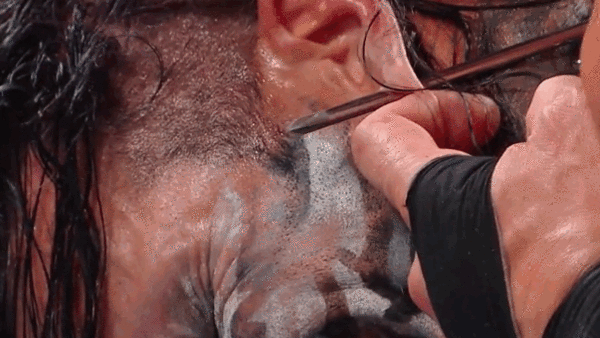 "He's not brave, he's stupid".
Jerry Lawler was in his typical fine heel form calling out Shawn Michaels for taking chance after chance against Sycho Sid as the pair went to war over the WWE Championship during the 1997 Royal Rumble. 'HBK' was the gallant babyface that night, staring down the mammoth 'Ruler Of The World' to reclaim his beloved title.
He was...less so...10 months later during the iconic inaugural Hell in a Cell battle with The Undertaker.
'The Deadman' battered 'The Heartbreak Kid' all over the structure, then all around it when it had to be opened up to tend to a cameraman the panicked Michaels had assaulted in the melee. The performer Shawn was terrified, but the man himself stretched beyond the storyline bravery of his scuffle with Sid when he plummeted from the edge of the roof to the announce table below.
It wasn't the highest or hardest, but it meant the most and briefly became an oft-replayed vision of WWE chaos. Had Mick Foley gone eight times better eight months later, it'd probably still be played today.
Touring talks on the bump 20 years on, Foley has presumably made peace with a fall that defined his career more than the pin that won him his first WWE Heavyweight Title - it remains as spectacular now as it was back then. He didn't just maximise a minute - he stretched a second, and made it last a lifetime.
These wild folk sadly weren't as wise...
10. Fringe Benefits
WWE's deeply irritating insistence on performers grasping a "WrestleMania Moment" in recent years hasn't just done damage to the narrative of matches supposed to be taking place to settle feuds or decide titles - it's gotten into the heads of performers themselves.
A year removed from this utterly terrifying bump, Dean Ambrose would be forced into a desperately disappointing battle with Brock Lesnar, but his horrifying plunge through a ladder following a Luke Harper powerbomb was barely remembered by the time the match concluded.
Ambrose's spot was just one of several in the nearly-annual ladder stunt show that year. Though guilty of his own bananas bumps from time to time, only eventual winner Daniel Bryan had the body language of a man who remembered why he was in the ring in the first place.
Fortunately, 'The Lunatic Fringe' emerged uninjured from the clash, but the type of bump that once would have etched a performer into the very fabric of the 'Show of Shows' was now barely big enough to earn a spot on the following evening's post-show wrap-up packages.