10 Kick-Ass WWE Moments We Can't Wait To See
9. Sasha Banks Bossing It As A Heel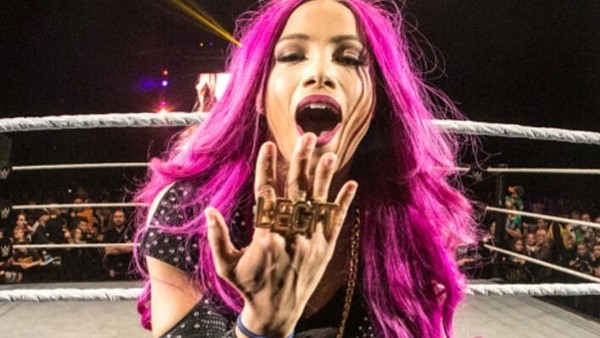 Some predicted the popularity of Sasha Banks even when 'The Boss' was brought to the main roster as a heel. Part of Team B.A.D alongside Tamina and Naomi, the pink-haired Banks quickly outgrew the faction and struck out on her own, almost instantly becoming one of WWE's premier babyface female stars.
Like the yin to Charlotte Flair's yang, Sasha was brilliant as fan favourite foil to the arrogance of her heel counterpart when warring over the Raw Women's Title in countless matches. Now, it's time that Banks got to experience what it's like to be hated herself.
A turn on Bayley is imminent, and it's going to be fantastic when it finally happens. The story writes itself, because Sasha would naturally be jealous of Bayley's child-like ways charming the entire wrestling world. She'd be eager to stamp it out.
A heel on NXT programming initially, the brilliance of Banks as a villain should only skyrocket on the main roster. The moment she attacks Bayley and stares coldly at the audience will be tremendously entertaining.