10 Last Minute Changes That Saved Wrestling Stables
Bad gimmicks and imperfect line-ups can kill a group off if things aren't course corrected.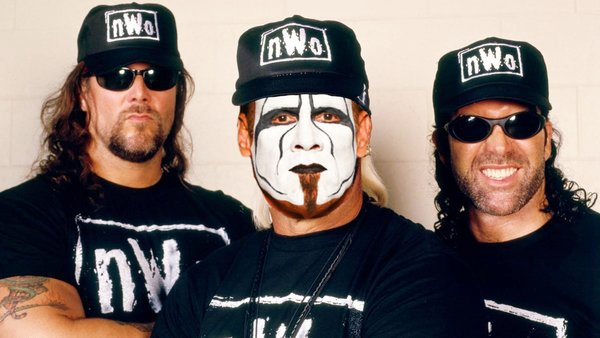 Making mistakes is totally fine and being allowed to fail is what makes us stronger as people. How can you ever expect to learn if you don't make a few errors along the way?
When it comes to the grand stages of the pro wrestling stage, however, you're unfortunately exposed to the power of the limelight: from dizzying highs, to totally embarrassing lows… so if you're lucky you'll get all the kinks out of your new ideas before you put them in front of the public eye.
If not? Better act sharp.
Wrestling stables and teams are just as prone to bad gimmicks as individual stars and they also have the added unfortunate possibilities that come with working with multiple people. It might seem like a great idea you've got there, but in order for a gimmick to connect it needs to be assigned to the right people to sell it.
The groups in this list all hit speed bumps either before or after putting everything into gear and taking off from the start-line. Thankfully, the people in charge caught it early and managed to course-correct before things got very bad, very quickly...
10. The Brood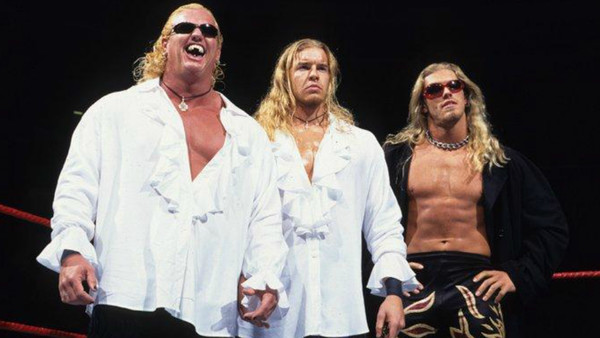 Christopher Daniels could never catch his WWE break. If the stories are to be believed, he was once considered to play the part of "The Higher Power" - the mysterious leader of the Corporate Ministry, essentially the boss of Undertaker and his goons, and responsible for all of their most devious acts. But instead, we got the "it was me, Austin, it was me all along" moment so… we can't really complain.
Similarly, Daniels was also eyed up for another evil stable during his tenure working dark matches for the company. According to Gangrel in a conversation with Chris Van Vliet, his Brood stable was originally set to star Edge - who the company were sure was going to be a big success - and young hopeful Christopher Daniels. It was Edge who pushed for Christian's inclusion, trying to find a space for his childhood friend.
It's hard to say if 'The Fallen Angel' would've been a good fit for The Brood but it's certainly easy enough to picture. But the truth of the matter is, without Edge and Christian getting this moment to work together on WWE TV it's possible that we wouldn't have gotten everything that came after it.
And basically, anything that stops us from getting E&C's 5 Second Pose gimmick…? Forget about it.
It's a shame that Daniels never got his shot in WWE but the right decision was definitely made here.