10 Last-Minute WWE Backlash 2016 Rumors You Need To Know
Will we see a new WWE World Champion?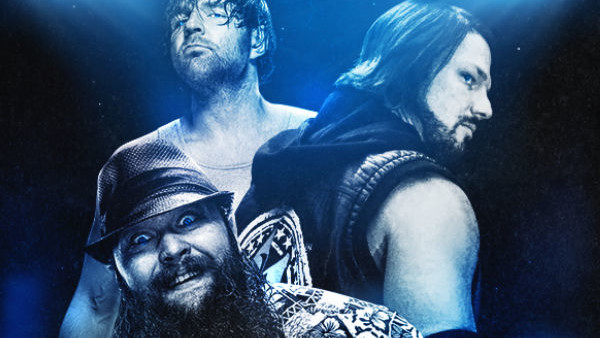 This Sunday, WWE presents Backlash, the first split-brand Pay-Per-View of the new era. It's being put on by Smackdown, meaning that the superstars, storylines, championships, and everything else are all a part of the blue brand.
To put it bluntly, it's hard to remember the last time a WWE PPV had so little buzz heading into the home stretch. It's not that the stakes are low - AJ Styles is challenging Dean Ambrose for the WWE World Championship and the Smackdown Tag Team and Women's Champions will be decided - it's just that the company doesn't seem too invested in the show itself. With only three weeks after SummerSlam to promote the show, they didn't create too many matches. Even heading into the PPV weekend, there were only six bouts announced.
The lack of stars is a problem. John Cena has been absent from TV since his SummerSlam loss to AJ Styles (despite the fact that he won't start filming season two of American Grit until the fall), and the midcard is also weak - just look at the fact that The Hype Bros and Rhyno and Heath Slater are in contention for the Tag Team Titles as proof.
Still, for hardcore fans, this could turn out to be a good show with some definite sleeper matches. As to what will happen beyond that? It's anybody's guess.
Here are 10 last-minute rumors you need to know for WWE Backlash, ranked from least to most plausible.
10. Daniel Bryan Gets Involved In The Miz-Ziggler Match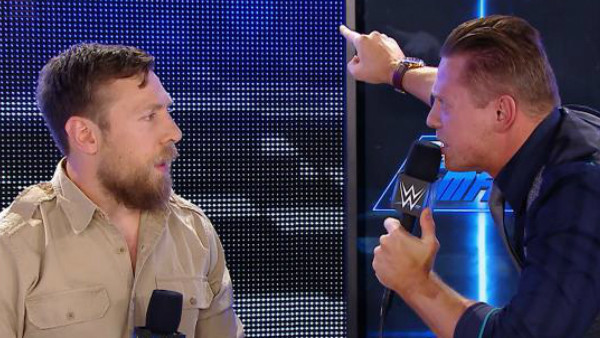 A couple of weeks ago on Talking Smack, a confrontation between The Miz and Daniel Bryan got WWE fans very, very excited. When Bryan criticized the Intercontinental Champion's fighting style - telling him he wrestled "like a coward" - Miz went on a tirade, lambasting the Smackdown GM for retiring when all the fans wanted to see him perform. An angry Bryan walked off the set.
WWE promised to follow up on the Miz-Bryan conflict the following week, but Bryan's role in the feud was quickly transferred to Dolph Ziggler. That led to an Intercontinental Title match between two men who feuded for much of 2014, presenting nothing new.
Is there any chance that Daniel Bryan could get physically involved in the match, either to help give Miz his comeuppance or to further his feud with the Intercontinental Champion? Not really. Like it or not, Bryan is retired, and unless something drastically changes, he won't be getting involved in wrestling in any hands-on way. Expect this match to be decided by Miz and Dolph (and possibly Maryse).