10 Last-Minute WWE Elimination Chamber 2017 Rumours You Need To Know
Is it Bray's time?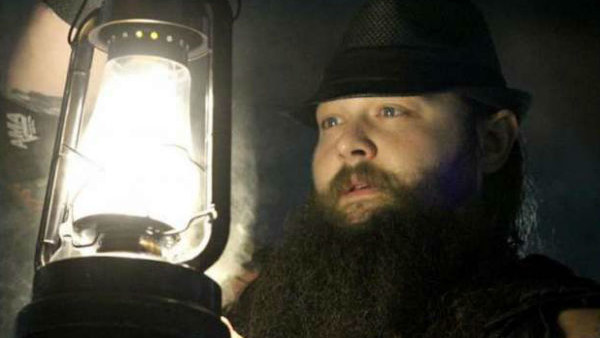 This Sunday, WWE presents Elimination Chamber. It's the first time in a year and a half that the titular match will take place, and the first time in three years that the WWE Championship will be on the line in the cage. With the company getting all of its ducks in a row for WrestleMania this month and the next, this Smackdown-exclusive event should hammer out the details for the blue brand's participation at the show of shows.
On top of the card, John Cena is defending the WWE Championship that he won two weeks ago against AJ Styles, Baron Corbin, Bray Wyatt, Dean Ambrose, and The Miz. That stacked main event has left the rest of the card a little thin, but it's also given stars who aren't usually featured on PPV the chance to make a splash. There are three separate women's matches (including one for the Smackdown Women's Championship), and six tag teams are in action, competing for the Smackdown Tag Team Titles.
What can fans expect out of Elimination Chamber, aside from a characteristically good EC match?
10. Randy Orton Turns On Bray Wyatt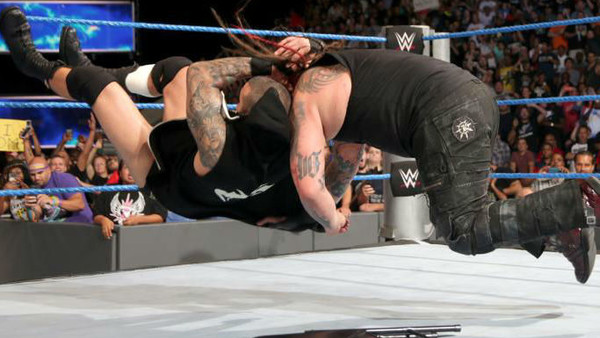 The saga of Randy Orton and Bray Wyatt is the longest-running storyline in WWE. The two men started to feud just after SummerSlam, but once Luke Harper helped Wyatt score a win over Orton, "The Viper" turned and aligned himself with the group, saying "If you can't beat 'em, join 'em." Since then, he's been a loyal ally to Wyatt, though friction has led to Harper being expelled from the Family.
It's pretty clear that Orton's plan all along was to destroy The Wyatt Family from the inside, and so far, he's done a good job of that. He's also managed to become the number one contender to the WWE Championship courtesy of a win in the Royal Rumble match. So will Elimination Chamber mark him finally laying all of his cards on the table and going after Wyatt?
Not likely. EC is looking to be a very noteworthy evening for Bray Wyatt (more on that later), and odds are WWE will want what they've got planned to sink in before moving onto the next step. Expect Orton's reveal to happen within the coming weeks on Smackdown.