10 Last-Minute WWE Fastlane Rumors You Need To Know
Who will challenge Triple H at WrestleMania 32?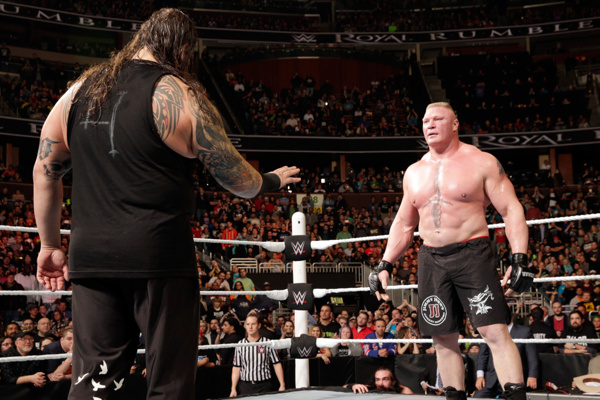 Fastlane is upon us, and everybody's wondering just what implications the event will have for WrestleMania 32. In the much-hyped triple threat main event, Roman Reigns, Dean Ambrose, and Brock Lesnar will battle, with the winner getting a shot at Triple H's WWE World Heavyweight Championship at WrestleMania. That's only the tip of the iceberg, though - the whole show should give fans an idea of where the company will head in the home stretch toward its grandest event ever. Of course, there's no reason to look past Fastlane, which seems like one of the stronger cards WWE has put on in a while. Chris Jericho and AJ Styles are wrestling in a rubber match that could potentially put an end to their dream program, or kick it into high gear. Kalisto and Alberto Del Rio look to finally settle their bad blood, as do Kevin Owens and Dolph Ziggler. The divas are in action, The New Day will be there, and more. With WrestleMania right around the corner, though, fans are expecting the unexpected - now is the time when WWE gets its ducks in a row for the event, and if they want to pull off a major surprise, they're running out of opportunities. Rumors are flying as to how the company might handle this final PPV before WrestleMania - here are the top ten, ranked from least plausible to most.