10 Life-Saving Wrestling Moments
In which Chris Jericho, Drew McIntyre and the Butcher put the pro in pro wrestler.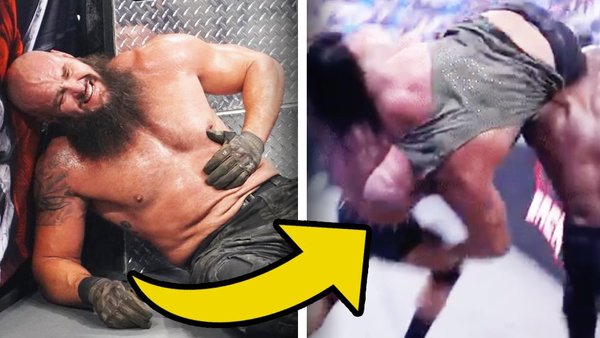 There's a corner of pro wrestling fans tagged with the dreaded "safety police" label, and much like everything else, it sucks.
There can be no nuance to any debate. Wrestlers are best positioned to police their own bodies because they are highly trained at doing precisely that. The very best workers know exactly where to land, by a margin of millimetres, to effectively cast the illusion that they have just absorbed a frightening blow to their neck.
Timing errors happen, and they aren't received as statistical inevitabilities but rather evidence that those who make them "don't know how to work". This creates a new strain of discourse, which almost invariably is tedious and debated in bad faith. Those who contend that modern wrestling flirts too strongly with danger are reminded that the wrestlers of yore weren't much better, and simply took a debilitating amount of painkillers to get through it. They are confused for J*m C*rnette stans and their worries are written off accordingly - even when those worries are well-founded.
Wrestling is dangerous. It just is.
On the following evidence, a reminder of that isn't necessarily a bad thing, stunningly wretched botch accounts notwithstanding...
10. Drew McIntyre Saves Braun Strowman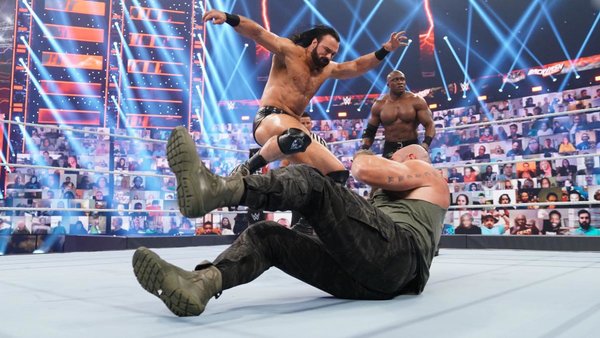 In a Triple Threat match that was so much more enormously fun than it had any right to be, three cuts of beef smashed into each other with big, dumb relish at WrestleMania Backlash.
Drew McIntyre's piss-poor win/loss record; the fact that he'd already been defeated clean in the middle at WrestleMania, necessitating literally no Backlash, some half-baked sh*t with MVP attempting to tap up Braun Strowman: none of this mattered in a match low on obvious protracted selling and high on lol-what-the-f*ck Michinoku Drivers.
It was a match that invited risk - men of their proportions were executing PWG specials to get the match over as something incredulously entertaining - and danger very nearly RSVP'd.
Strowman looked to be in two minds when attempting either a cannonball senton or a leaping double clothesline off the apron, and Drew, a man who for this and so much else deserves a hero's reception upon the return of crowds, recognised the imminent danger. Strowman had either under or over-rotated doing...something, and Drew controlled a harrowing trajectory by using all of his strength to position Strowman onto his back.
Given the size of the man and the pace at which he was falling, this was as much a feat of power as it was intelligence.