10 Live Observations From Attending WWE SmackDown Live In Manchester
Wait, The Fiend was on the show?!?! Not for the live crowd, he wasn't.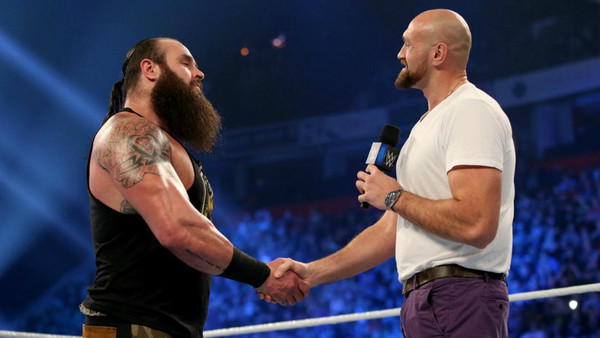 This past Friday was one of those times where WWE was over in the UK for a SmackDown show. But not only did WWE tape SmackDown earlier on Friday, they then followed that up by taping next Monday's edition of Raw.
To say it was a long night would be an understatement - largely down to a handful of awful segments - but WWE fans certainly got their money's worth in terms of the amount of content they were given. Still, regardless of nearly five hours of WWE TV product on display, it was a mixed bag (at best!) of a night when it comes to actual quality.
SmackDown, of course, would air a few hours after said taping, yet there are obviously things that the live crowd gets to see that maybe doesn't translate to the TV audience. And as it would happen, yours truly was in attendance to see both the SmackDown and Raw tapings - with more spoiler-ific Raw observations available here.
Want to know what was noticed in the live setting of the Manchester Arena during this Friday's SmackDown taping? Let's find out...
10. The Collective Shock At That Corbin Promo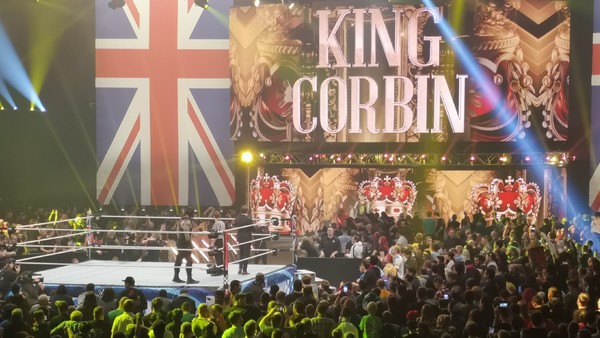 However it came across on the TV broadcast of SmackDown, that King Corbin promo was a thousand times more brutal in person.
Corbin talking about Roman Reigns' testicles and making puppy dog barks? This is the sort of sh*t that you'd have to question whether Vince Russo would even do! Then again, that's Vince Russo, so of course he'd go with this sort of idea. Anyways, point being, this was a jaw-droppingly bad segment.
To be fair to Corbin, he can't particularly help what material he's given to work with, and he did the best that he could do with such garbage, but the reaction to his testicle talk had people across the arena looking at each other in shocked disbelief that somebody in WWE thought this was ever a good idea. And not just somebody thinking it was a good idea, but that nobody didn't immediately question the sanity of whoever green-lit this promo.
This didn't exactly generate heat for King Corbin, per se. Instead, it just made the audience question the sheer stupidity and creative decision of WWE to do any of this in the first place.