10 Matches WWE Could HONESTLY Call 'The Greatest Ever'
The Truth Is No Words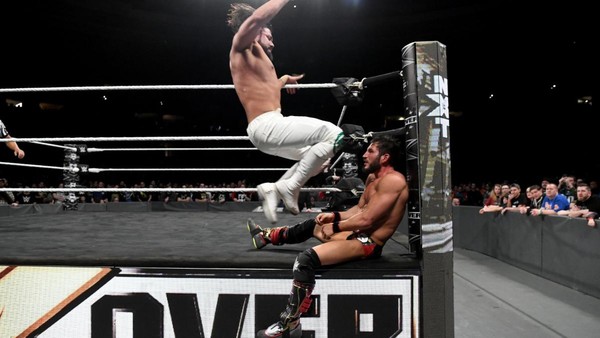 Experienced veteran Al Snow once posited that "a good match is the one that drew the most money", but faced the reality of his words when forced to consider if that rendered his entire back catalogue moot.
On his day, Snow was capable of outworking many of his peers though only a minute portion of those in attendance would have confessed to buying a ticket for the primary reason of catching glimpse of The New Rockers or the fella with the mannequin head. Ironically, his fleeting moment as an inarguable top draw in ECW came at the expense of his in-ring skill - the styrofoam skulls brought the main event ambience his chain wrestling never could.
Al's logic stands up of course, but it isn't quite the be all end all he claims. There's a subjective middle ground between selling out stadiums and stealing shows, even if the idyllic situation contains lashings of both. WWE, by the nature of their presentation style, want to facilitate every contest as a contender. Outside of the darkest corners of the mid-1990s, arenas have always been dressed to impress and "packed to the rafters", aiding the aesthetic and providing the brightest possible spotlight for some of the industry's elite.
But they're subsequently guilty of rampant hyperbole, keen to posit moribund matches as a 'moments' before they even happen or blatantly lie about the supposed skills of a protected project. The truth of true greatness trumps any company-spun embellishment.
10. The Dudley Boyz Vs Edge & Christian Vs The Hardy Boyz (WrestleMania 17)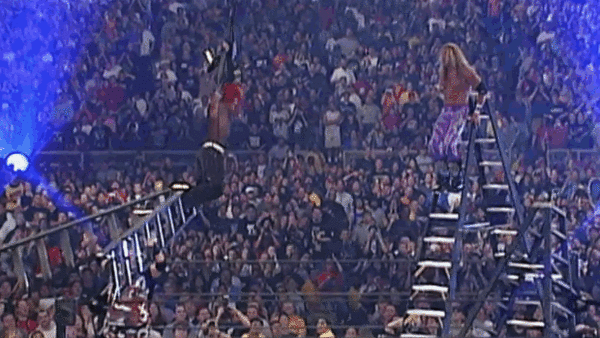 The true culmination of career-shortening clashes between the three teams over the prior two years, WrestleMania 17's Tables, Ladders and Chairs sequel benefited from the enormous crowd that got to share the pain and passion of six performers desperate to succeed.
The company's return to a stadium setting for the first time since Royal Rumble 1997 was in complete contrast to the intimate atmosphere and aggression of the Attitude Era, and perhaps one of the many reasons the show is considered the period's last hurrah. But it signified how far the organisation had come since San Antonio's cavernous Alamo Dome required extensive papering to fill a home town title win.
On a loaded card still considered by many to be the finest ever, Edge & Christian emerged victorious from a chaotic weapons war that stole the show. But rarely was Jim Ross' pre-show hyperbole about careers being made ever so accurate. Crafted smartly and logically in comparison to previous destruction derbies, a wacky stack of frightening spots built in imaginative style before all the pieces toppled with Edge's momentous spear on Jeff Hardy from a hanging title.
A 'WrestleMania moment' before the company became obsessed with manufacturing them, it fed into a match that etched all six into WWE lore and at least three (at current count) into the Hall Of Fame.