10 MMA Stars Who Dated Their Coaches
Some teachers truly love thier students.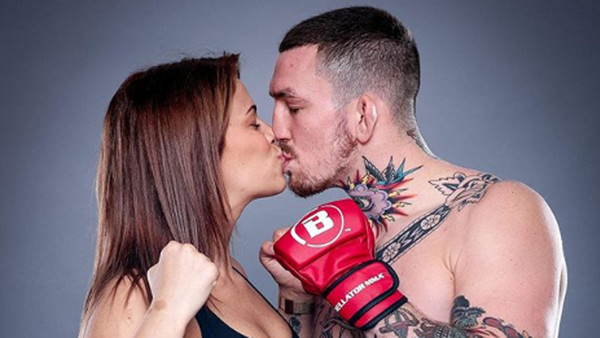 Mixed martial artists spend countless hours in the gym, honing their craft. In many cases, particularly for those who compete at the highest level, there is a coach (or team) with them every step of the way.
A coach plays a major part in a fighter's career and (ideally) is there through the good times and the bad. As such, there is often a unique bond that develops between fighter and coach. Usually, this relationship is strictly professional.
That being said, over the years, we have seen several coach/fighter relationships that have blossomed into full-blown romances. In fact, there are a handful of fighters who have gone on to wed the individual who has helped guide their career.
Getting intimately involved with a business associate comes with its share of risk. Still, there are several examples of couples who have gone on to achieve great things while finding a way to separate their personal and professional lives.
With that in mind, it's time to take a look at the most high-profile fighter/trainer couples. Some of these duos are still going strong, while others have since parted ways.
10. Julia Budd & Lance Gibson
Julia 'The Jewel' Budd is a former Bellator champion who has faced some of the sport's biggest stars. The 36-year-old Canadian has shared the cage with Ronda Rousey, Amanda Nunes, and Cris Cyborg. In recent years, the talented featherweight has been widely considered one top fighter in her division.
Budd also happens to be married to her longtime trainer and former UFC fighter, Lance Gibson. He is the head of Gibson Kickboxing and Pankration. As a fighter, Gibson is perhaps best known for his UFC 29 bout with the legendary Evan Tanner.
His son (Budd's stepson), Lance Gibson Jr. also competes for Bellator MMA.
Given that 'The Jewel' is a top-tier fighter with a 13-3 professional record and a former Bellator titleholder, it's fair to say that this fighter/coach has worked out well.