10 Moments WWE Didn't Want Us To See (But We Did Anyway)
9. Raw Wins! - Survivor Series, 2016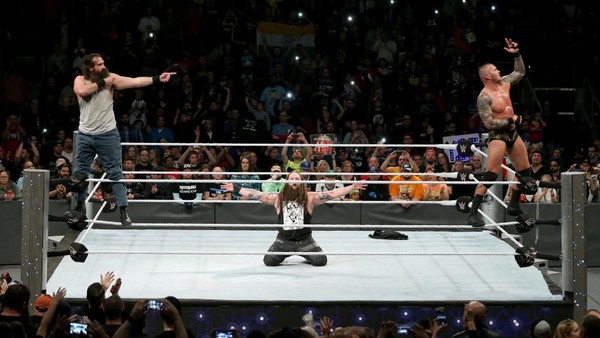 The 2016 version of the annual Survivor Series PPV was one of the more enjoyable iterations of the often over-looked PPV in modern times. On top of a main event that boasted a rematch 12-years in the making, a star-studded Team Raw vs. Team SmackDown showcase pitted some of the company's brightest lights against each other for bragging rights.
In the end, though, it was the Tuesday night warriors who were left celebrating a successful evening's work as The Wyatt Family's Randy Orton and Bray Wyatt got the better of Roman Reigns in the closing stages.
Someone clearly hadn't given SmackDown's own commentator JBL that memo, however, as the loud-mouth quickly exclaimed "Raw wins! Raw wins!" post-victory for the blue brand.
It didn't take anything away from the moment, and you could even argue that the former WWE Champion was referring to the fact that Raw had won overall on the night. However, WWE evidently were not happy with this apparent botched call and quickly had JBL dub over his mistake for the WWE Network replay despite the fact many fans had already heard and very few cared.