10 Most Dominant Wrestling Stables Of All Time
The nWo? DX? Bullet Club? Which legendary stable made the most of their strength in numbers?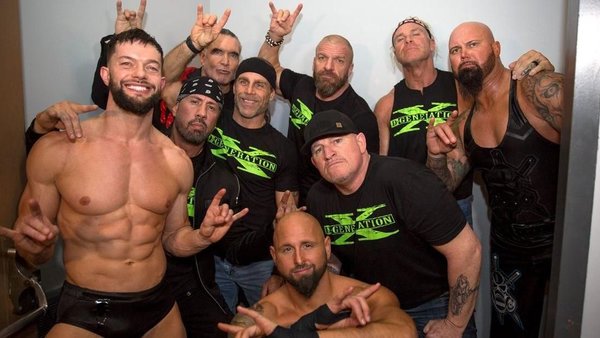 The collection of honourable mentions makes for its own legendary list.
Evolution, The Dangerous Alliance, The New Day, The Fabulous Freebirds, CHAOS, Los Ingobernables de Japon and The Nexus don't make this line-up, but consider each omission with partial apologies. There's no strict criteria beyond your writer's own (questionable) tastes, but on another day, cases could be made for them all.
Triple H spent so much time likening Evolution to the Four Horseman that he stopped trying to be as good as Ric Flair in his leadership role. The Dangerous Alliance's dominance was doomed by politics and bad booking, and had the reach of a T-Rex in terms of mainstream appeal because of WCW's dinosauric promotional skills at the time. The Freebirds - and, for that matter, the Von Erichs - turned territories upside down in the mid-1980s, but households the other side of the Mason-Dixon Line weren't quite as familiar with the legendary feud. The New Day are magnificently immune to win/loss records, but that's for the best. The NJPW groups have a fraction of fame compared to any old WWE scrub. It's not fair, but it's factual. And speaking of WWE scrubs, The Nexus were afforded one of the great (capital T, capital G) WWE debuts ever, but that was all it really was regardless of the odd win afterwards.
All of the above may be worthy alternates in your personal collection, and that's cool. Because stables are really cool. Especially this lot...
10. The Heenan Family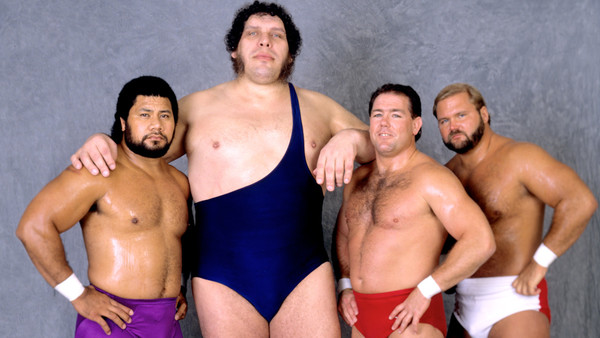 Bobby Heenan's rotating stable of wrestlers brought about some legendary highs and lows for 'The Brain' during the peak of his WWE managerial powers, but a spell between 1987 and 1990 in particular saw Bobby's boys barely out of contention (or collection) for all three titles.
Though Andre The Giant was unsuccessful in his attempt to topple Hulk Hogan at WrestleMania III, he made good on screwing Hogan alongside Ted Dibiase the following year. Heenan was at the forefront of all of this while also assembling midcard challengers in the form of The Brainbusters and Ravishing Rick Rude. The respective dethroning of Demolition and The Ultimate Warrior in 1989 saw the Family reach something of a peak, but there was still some success to be found beyond that promised land.
As the Colossal Connection, Andre and Haku held doubles gold, and Mr Perfect's two tenures with the Intercontinental Championship remain favourites of all old enough to remember watching him. The collapse of the core in late-1989 spoke to their prior success - the collapse of the evil empire was the story's crucial conclusion.