10 Most Heavily Protected Wrestlers In WWE Today
WWE rarely decides to strap the rocket to anyone nowadays. These folk are the exceptions.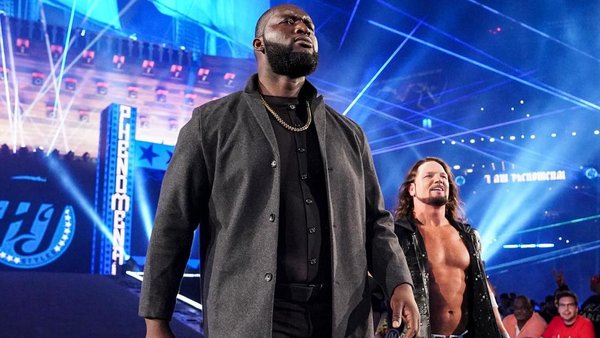 WWE are not known for protecting their characters and gimmicks these days. People debut hot, get pushed early on, before Vince McMahon inevitably gets bored and decides to pull the plug. Between Karion Kross's BDSM gear, Nikki A.S.H.'s grounded superhero (almost) run, and whatever it was that happened with Keith Lee, WWE in recent times are more famous for breaking potential stars than making them.
With that being said though, this does not necessarily apply to everyone. At the opposite end of the booking spectrum, there are those who have been faring pretty well lately.
Instead of the usual half-hearted main roster pushes, these folks have had the rocket strapped to their backs. Now yes, not all of these mega-pushes have been appreciated by the fans - mostly due to popular opinions on the wrestlers in question - but you have to acknowledge WWE for at least trying to go all in and make it work.
From Omos trampling opponents, to the Tribal Chief conquering all his haters, these are the ten most heavily protected wrestlers in WWE today.
10. Damian Priest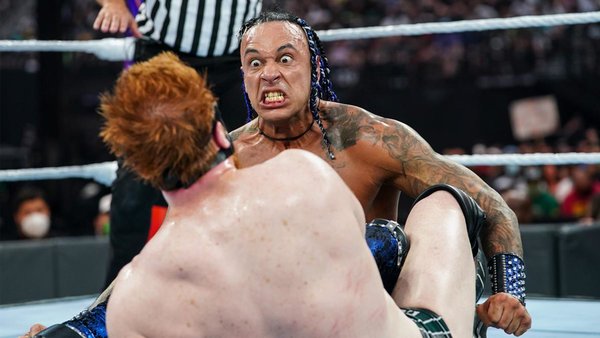 One of the precious few NXT call-ups who actually found their feet on the main roster, Priest has been booked fairly well on Raw, thus far. And yes, he certainly has the kind of look that Vince prefers, but that alone isn't always a guarantee of success these days.
After debuting as part of the angle between Bad Bunny and the Miz and John Morrison, the former NXT North American Champion has gone on cement his spot on the midcard. He put on an excellent performance at WrestleMania 37 earlier in the year, carrying Bad Bunny through what was a really entertaining match.
Since then, he's been given a solid, consistent run, eventually culminating with a US Championship win over Sheamus. That feud delivered a series of hard-hitting encounters, while even roping in Jeff Hardy at one point along the way. With his stock continuing to rise each passing week, things certainly look bright for the Archer of Infamy.