10 Most Infamous Backstage WWE Royal Rumble Moments
Undertaker and Maven's boozy brawl, Hulk Hogan's temper trantum, and more!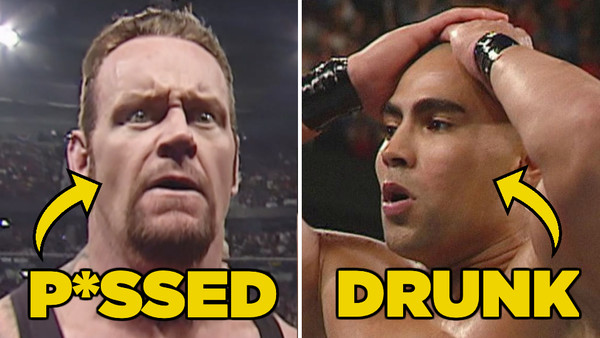 As far as individual wrestling matches go, the Royal Rumble's dramatic storytelling potential is unparalleled.
WWE's signature over-the-top battle royal is a monster. The best incarnations (1992, 2001, etc.) not only create boatloads of gif-worthy spots and poppable moments, but tell multiple stories within themselves, from Diesel/Kane runs and quickfire Bushwhacker Luke/Santino Marella eliminations to Mick Foley entering as each of his three faces and sensational comebacks. On top of this, a great Rumble will forecast WWE's storytelling future by setting up multiple Road to WrestleMania programmes, its purpose far greater than just finding a number one contender.
This year's match promises similar implications. Who will eliminate WWE Champion Brock Lesnar to spark a WrestleMania 36 feud? Is this the year Drew McIntyre finally ascends? Will Edge, CM Punk, or Paige really come out of retirement? Can an NXT wrestler win for the first time ever? It's full of intrigue - and we can't wait.
As an expansive storytelling vehicle itself, it's only natural that the Rumble has generated as many fascinating backstage stories as it has compelling in-ring narratives. Here, we've cherry-picked some of the finest examples. Let's run through them...
10. Sean Waltman's Shady Drug Test (1995)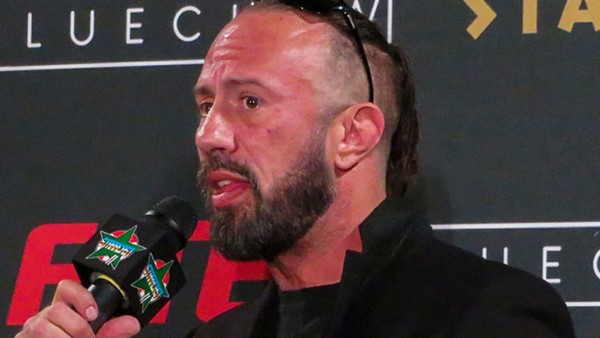 Speaking to PWTorch in 2005, Sean Waltman shed light on the tactics he'd use to sneak through drug tests back in the '90s, highlighted by one story in which he and Scott Hall went out and got "pilled up" the night before Royal Rumble 1995, figuring WWE wouldn't run drug tests at the show itself as there'd be too much going on.
Wrong.
Hall and Waltman showed up to find ominous "drug testing" signs plastered all over the building. Knowing the previous night's transgressions, Sean spent the night avoiding the certain doom. It was unavoidable, though, and when referee Dave Hebner tricked the future X-Pac into entering the testing room, he told the official that he was too nervous for the p*ss test.
Then came the twist: "give me two hundred bucks and I'll p*ss for you," said the tester. Waltman's response? In his own words, "two hundred dollars never left my wallet and into somebody else's hands so quick in my life."
Waltman went on to state that the official probably ended up taking a handful of benjamins from several other wrestlers on the roster that night as well. Understandably, he didn't mention any names.