10 Most Infamous Backstage WWE Royal Rumble Moments
8. That Doesn't Work For Mil, Brother (1997)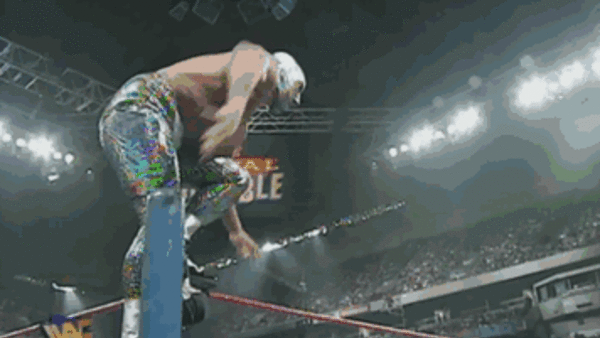 Reportedly one of the most selfish wrestlers of his (or any) era, Mexican legend Mil Mascaras was an infamous backstage politician known for regularly refusing to put certain opponents or even sell for them, creating a real conundrum for bookers.
Hulk Hogan is an apt comparison. Mascaras was a massive, massive star who played prominent roles in several major movies and an excellent performer whom the legendary Dick "The Destroyer" Beyer once called "the best competitor that I ever wrestled," but also a total d*ck by all accounts.
One such account comes from the 1997 Royal Rumble match, for which Mil was brought in alongside Pierroth, Latin Lover, and Cibernetico as part of WWE's working relationship with AAA. Mascaras didn't want to do business, though. He decided that he didn't want anyone getting over on him, even in an over-the-top-rope battle royal (the format of which allows for easy protection on eliminations) so rather than being dumped out, Mil scaled the top rope and leapt onto Pierroth on the outside, thus giving the Rumble one of its silliest and most infamous moments.
And a brilliantly stupid gif.