10 Most Infamous Times Wrestlers Fell On Their Ass
"He fell flat on his f***ing arse!"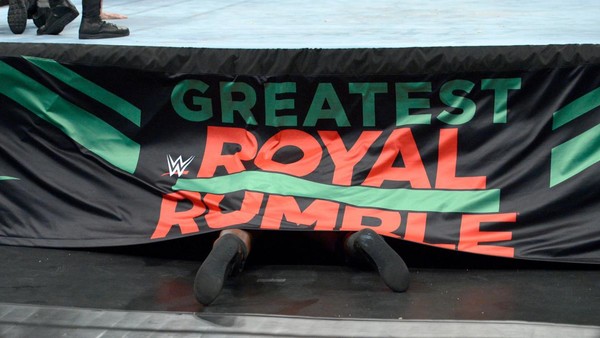 There is a lot to remember about the inaugural Greatest Royal Rumble, held April 27 in Saudi Arabia, for reasons both bad and good, fondly and critically. One moment that is absolutely unforgettable, and the source of many a laugh from both fans and commentators alike, was Titus O'Neil's now-infamous entry into the 50-man namesake match.
Rushing to the squared circle, he tripped, stumbled and slid his way right underneath the ring in a moment that clearly shook the former Florida Gator and had announcer Corey Graves suffering a near-coronary fit out of pure laughter.
It may be unfortunate for the leader of Titus Worldwide but it is hardly the first time a Superstar has embarrassed himself by falling flat on his or her ass, literally or metaphorically.
From Brock Lesnar to John Cena, Randy Orton to Batista, some of the most recognizable stars in WWE history have eaten in on some pretty significant stages.
And none of them got what is sure to be a bestselling t-shirt out of it.
Instead, these 10 Superstars take their places alongside O'Neil, the unfortunate souls whose slips and falls have made them the subject of Botchamania videos and laugh-out-loud GIFs for eternity.
10. Sin Cara Pulls A Sin Cara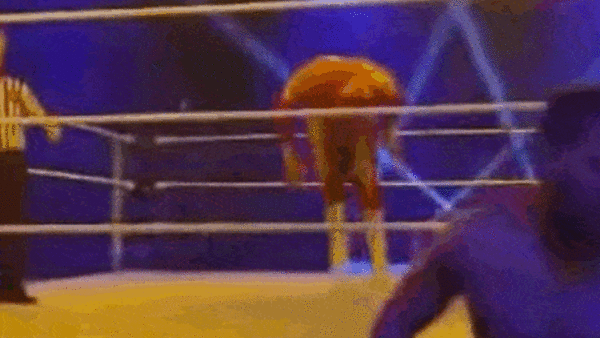 Realistically, the original Sin Cara could be the subject of his own list of infamy. A highly touted signee from Mexico, the former Mistico arrived in WWE with a ton of expectation behind him. He was to be the bridge between WWE and the Mexican fan base, which had long been elusive for VInce McMahon's promotion.
The heir apparent to Rey Mysterio, he was tapped to be a major star for whichever brand he landed on.
Then he got in the ring and expectation was met with the cruel, Thanos-like fist of reality.
Whether it was carelessness on the part of the performer or due-diligence had not been on the part of management, it became crystal clear that Sin Cara was a hot mess between the ropes.
He would botch his elaborate entrance. He would be injured on the most simple of spots. He flubbed the exact high-risk aerial assaults he was specifically signed to excel at. The bad juju of the Sin Cara character would even manage to bleed into the artist formerly known as Hunico when he took over.
Perhaps no moment in more indicative of the general crappiness of the first few years of the character than when he attempted to show off, hitting the ropes for a handstand moonsault that would see him land on his feet and play to the crowd.
Instead, he did not get enough air on the moonsault and landed on his head and neck in a moment so Sin Cara it was impossible not to laugh.