10 Most Insane Spots From WWE Battleground 2017
Samir Singh put his body on the line for Jinder Mahal when he fell off the Punjabi Prison!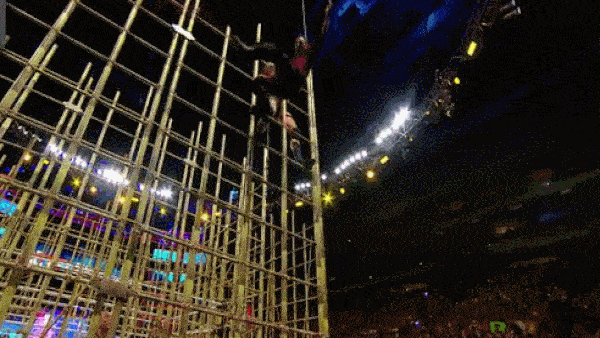 They can't all be winners. The 2017 edition of WWE Battleground is in the history books and it will not be regarded as one of the top pay-per-views of the year. The matches at the top of the card were not great and will mostly be overshadowed by the return of The Great Khali. It's a shame that the booking left such a sour taste in so many fans' mouths because there are still many highlights that deserve spotlighting.
The opening tag match was not only the best bout on the card but it was also the source of a few creative spots. Jimmy Uso's Superkick out of nowhere to a springboarding Xavier Woods was one of several moves to make this countdown from that New Day Championship victory. From the women's bout, Charlotte performed one of her always gorgeous top rope moonsaults. The landing didn't go too smoothly but it was still a fun high spot. Even the main event, while not a strong match by any means, produced a huge highlight with Samir Singh's fall off the side of the Punjabi Prison. That man is dedicated to his leader.
This show itself will not have a high replay value but many of the highlights will. The following 10 moves are the most insane spots of the WWE Battleground 2017.
10. Poor Decision By Lana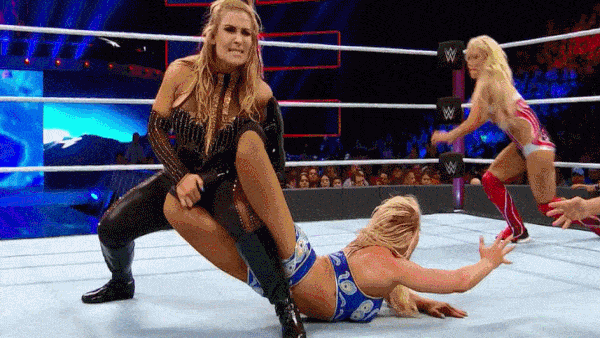 Most of the time, insanely cool moves dominate this countdown. However, this move is featured just for the fact that it's simply insane.
What was going through Lana's mind when she saw Natalya locking in here Sharpshooter on Charlotte? If she allowed the submission to continue Charlotte could've been eliminated right then, changing the direction of the rest of the match. She didn't do that. She instead gave Nattie a bulldog to stop any tapouts that could've occurred. Perhaps her or her buddy Tamina could be facing Naomi at SummerSlam, but that's not happening now.
Okay, on to the more positive stuff...