10 Most Insane Wrestling Spots From WWE Backlash 2016
AJ Styles takes centre stage!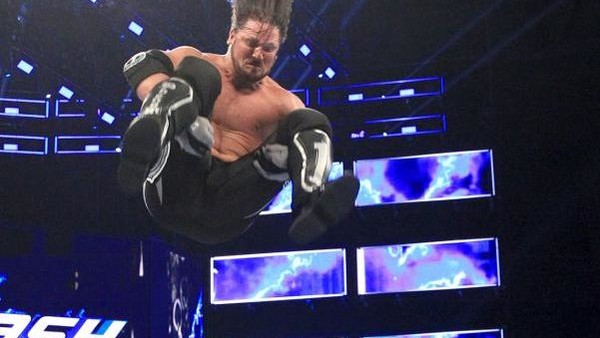 SmackDown Live put on its first brand-exclusive Pay-Per-View of this New Era, giving us way less matches than usual but with longer match times. Only the pre-show match went below 10 minutes - and just by a few seconds - so the wrestlers were giving plenty of time to deliver with the action.
Deliver the action they did, with many of the highlights including a tag team suplex into a ringpost, a senton to a demon through an announce table, and a Powerbomb/Blockbuster double team. Continue on to see the most insane spots of the night.
10. Pre-Show Samoan Drop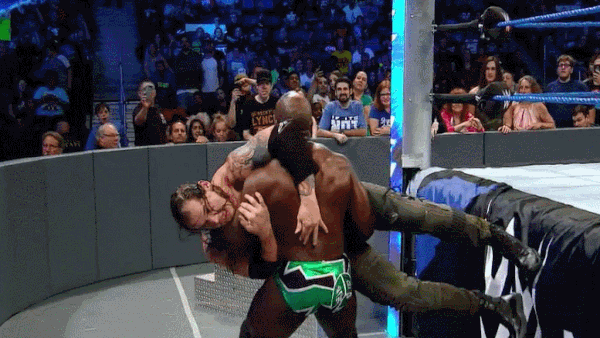 Set up by Daniel Bryan earlier in the pre-show broadcast, Baron Corbin and Apollo Crews battled it out in this previously unannounced match. The two did well with no build, pulling off some fun moves like this one outside of the ring near the end of their contest.
Hoisting Baron Corbin up from a Fallaway Slam setup, Apollo Crews put his strength on display as he caught his massive 6'8" opponent and landed with a Samoan Drop. Corbin would later get the win, but this was a big power move.