10 Most Insane Wrestling Spots Of The Week (Aug 6)
John Cena landed on the back of his head while Lio Rush no sold a sick ladder spot!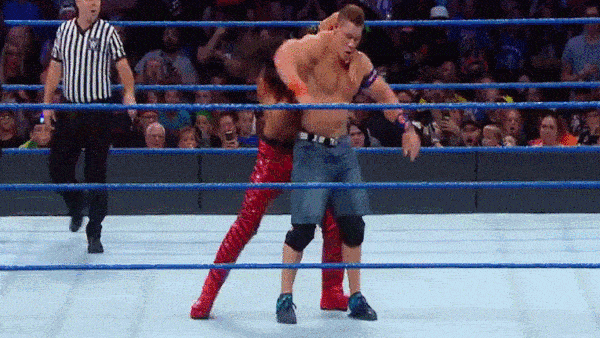 Rough bumps are unfortunate whenever they happen but one thing's for sure in wrestling: they happen. Even bona fide pros like John Cena and Shinsuke Nakamura are bound to have spots warranting an apology every now and then. On GFW, a similar landing happened to Grand Champion Moose during a defense against EC3. The trend of landing funny on necks thankfully ended with those two for this week but their spots can be re-watched in the following highlights.
A couple of promotions that do not normally get coverage charted on this edition thanks to buzz on social media. Lio Rush sold a Powerbomb off of a ladder through a table in the most insane way possible (he didn't) while Joey Ryan introduced Mr. Socko to the most famous member of his body. Mick truly knows how to put the smiles on everybody's faces through any means possible.
The G1 is also represented by one specific Los Ingobernable member. EVIL was able to perform a couple of huge moves when he faced off against Kenny Omega and then against Kazuchika Okada. He's hanging with those two at the top of Block B so he just might be one table bump away from tournament finals.
There are tons of action and the following ten spots are the most insane of the week.
10. Poetry In Motion Off The Stage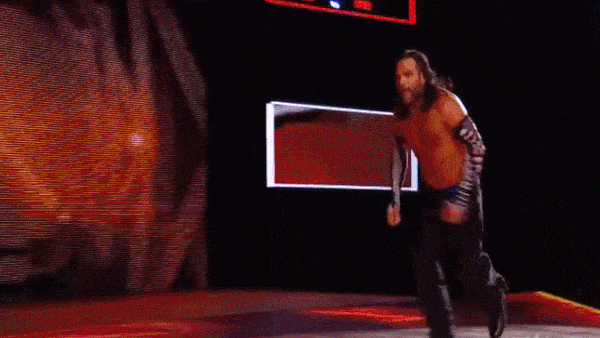 After defeating Luke Gallows & Karl Anderson in a tag team match, Matt & Jeff Hardy met another duo at the top of the entrance ramp that's been a thorn in their side as of late. Scott Dawson & Dash Wilder brawled with The Hardyz in some fun that The Club was quick to join in on. The scuffle ended with this Poetry in Motion dive off of the stage, taking out Wilder and Anderson below the commentator's area.
After this fight, Matt has since embraced his Broken side again. The shtick might actually be tweaked to "Woken" now but if he's still full-crazy Matt then it's all bound to be great.