10 Most Insane Wrestling Spots Of The Week (July 16)
Flip Gordon flies and Taguchi flashes his hind end... these spots are truly insane!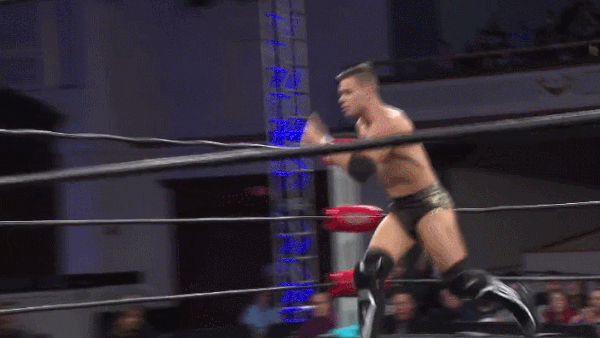 Foreign objects have always been a useful way for a wrestler to up the ante inside the ring. This week, two wrestlers in particular utilized interesting weapons to inflict high levels of pain. For their efforts, they will be acknowledged.
Cedric Alexander is the first wrestler. He used the metal part of the turnbuckle in a unique way on 205 Live. Targeting Noam Dar's arms and hands was a chief part of his strategy to win their I Quit Match. That made a memorable moment in joint manipulation. As painful as this was, Alicia Fox's newest ex wasn't as beaten as bloodied as Fenix.
Lucha Underground's Marth The Moth was the man to hurt the former LU Champion. He brought a lunch box to the ring with him that came in handy after his contest with Fenix concluded. He not only had a sandwich to take a bite out of but he also had a certain utensil inside. Fenix's forehead suffered greatly because of this item.
Along with these foreign object-assisted attacks, there's a fair share of high flying moves from wrestlers like Xavier Woods, Andrew Everett, and Flip Gordon. There's a healthy blend of different styles, so continue on to see what made the cut.
10. Love Sometimes Hurts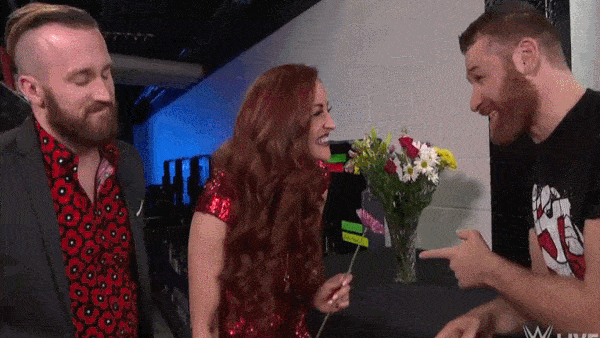 Maria & her husband were looking for Sami Zayn backstage on SmackDown, expecting to receive an apology. Sami felt he already apologized more than enough to the Kanellis', so he gave them a verbal retort.
After questioning if Mike even competed on the blue brand, Sami told the couple that it was the husband who was the lover while the wife was the fighter. This prompted a smack by Maria followed by a broken vase off the back of Zayn's head.