10 Most Insane Wrestling Spots Of The Week (July 30)
Kenny Omega got hoppy and Braun Strowman launched a security guard out of the ring!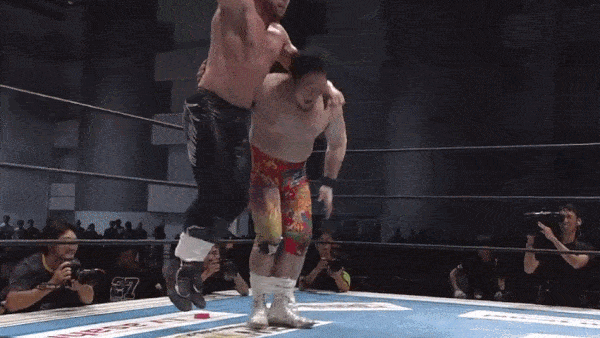 New Japan's 27th G1 Climax tournament has been going strong for its second week, pumping out tons of great action. The usual batch of top of the card talent such as Tanahashi and Okada are currently leading the standings. However, a few of the performers who haven't racked up as many tournament points have stood out in other ways that have landed them among the more memorable spots in all of wrestling.
Satoshi Kojima went head to head with the top dog in the company, countering Kazuchika Okada's signature finishing move. On the sillier side of things, Toru Yano, who's only won one match after nine nights of action, caused a stir with his unique use of tape. Both he and Kenny Omega found themselves caught up in the goofiness on one night, presumably hopping and hopping Jim Cornette into an aneurysm.
Outside of NJPW, Chris Jericho used his Lionsault to break up an AJ Styles submission, Rey Mysterio showed PJ Black that he can still fly with ease, and Braun Strowman practiced what he preached when he piled a body of a member of the security team. All of those moves and more lie ahead, so continue on to see the most insane spots of the week.
10. Sydal's Shooting Star Press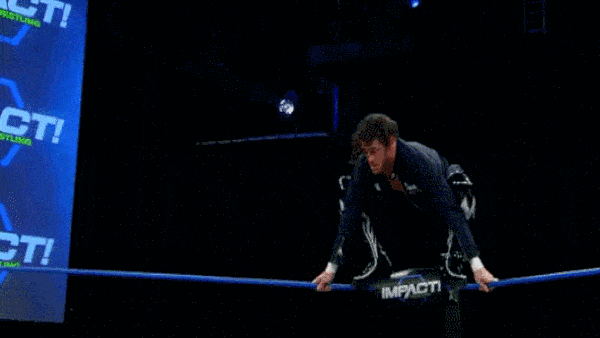 Matt Sydal's focus has been set on Bobby Lashley as of late, which may not be in his best interest. As Lashley was trying to demand another title shot to Bruce Prichard on Impact, he faced an interruption that resulted in this Shooting Star Press.
As Matt left the ring, Josh Mathews called this altercation this biggest mistake of Sydal's career. He'll have to answer for this in the coming weeks, possibly at Destination X. Lashley vs. Sydal might be a mismatch but they could be a fun contrast of styles.