10 Most Memorable WWE Jobbers
Journeyman, enhancement talent... call them whatever, but they'll always be best as jobbers.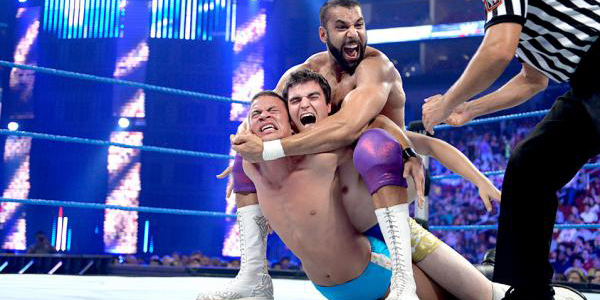 Journeyman, enhancement talent... call these men what you will, but they'll always be best known by one descriptor: Jobbers. The funny thing about jobbers is that they aren't really meant to be remembered; rather, their job is to go out there and make the big-name superstars of an organization look good in a match that shows off their strengths and abilities without being bogged down by things like storylines or continuity. And yet, over the years, there have just been some jobbers who struck a chord, becoming memorable in their own right among all the fans in attendance. While many jobbers tend to be local talent (just look at the rise of Ryback for numerous examples), others are counted as more permanent parts of the roster... well, as permanent as anyone is in wrestling, anyway. These are the ones we're looking at here, and the range varies. Some are career losers, others are top talent or former champions who are simply down on their luck for a prolonged period, and others may have simply looked at someone the wrong way or said the wrong thing, and are being forced to take their lumps. Or they're just so very good at making others look so much better. Regardless of their reasons for doing so many jobs, here are the ones who we find forever etched into our minds.