10 Most Notorious Stone Cold Steve Austin Urban Legends
Was he really mad at The Rock for telling him to get the F out?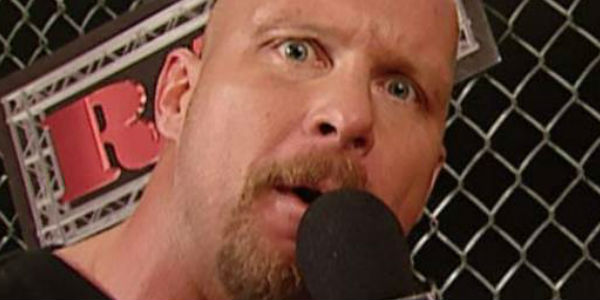 The man known as "Stone Cold" Steve Austin was arguably the biggest star in WWE history at the peak of his career. That's what Vince McMahon said at Austin's 2009 Hall of Fame induction ceremony. He's the only wrestler that McMahon has ever personally inducted, which shows how much the boss appreciated him. From 1998 to 2001, Austin was a huge draw the likes of which we had never seen before or since. It's been reported that he made about $15 million in 1999 alone, most of which came from merchandising because everybody was buying his shirts. If you were watching wrestling in those days then you remember how many "Austin 3:16" shirts there were. Any time somebody is at the top of the business, there are a going to be a lot of stories about him. A lot of these stories that we're going to look at are from that period in 2002 when he walked out of WWE because he was tired of the storylines and he wasn't in good health either. Austin's been very open in his career in his book as well as in interviews and his amazing podcast as well. Thanks to many WWE documentaries about him as well, there's a lot of info for fans to digest if you want to know some Austin stories. As we always do when writing about the urban legends, we'll take a look at the story that has had people talking. Then we'll mention why people believe it and then try to figure out if we should believe it because in the wrestling business you just never know. Here are ten of the most notorious urban legends about the great "Stone Cold" Steve Austin.