10 Most Radical Wrestler Body Transformations Ever
These wrestlers all completely transformed their bodies and became almost unrecognisable!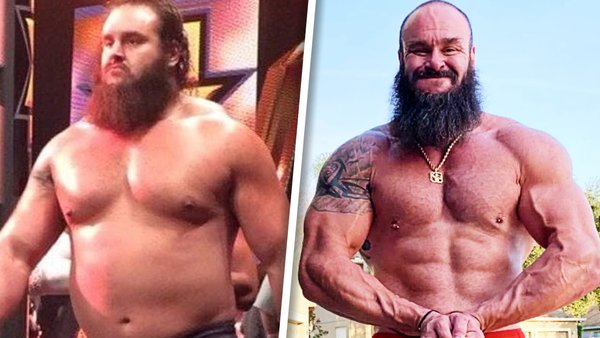 As much as fans are quick to celebrate a string of enthralling offence, jaw-dropping pieces of selling, and heart-breaking/unexpected storyline twists and turns, there's no escaping the fact that the wrestling industry is still very much a place where a performer's look can take them a remarkably long way.
That's why it's not uncommon to see various stars in companies all over the world put in a shift to lose a few extra pounds to make themselves look as superhuman and awe-inspiring as possible. But there's a few more abs joyously coming into view and then there's this lot.
The following collection of dedicated performers didn't just opt to shed a bit of excess weight and marginally improve their personal best in the gym, they decided to completely overhaul their bodies altogether and in doing so wholeheartedly transformed themselves into something else entirely.
From marauding giants boasting abdominal muscles the size of your biceps, to one of WhatCulture's own proving that it's possible to become a mountain of muscle, bust heads for a living, and even record a few lists along the way, this bunch of wrasslin' forces know a thing or two about thoroughly changing things up.
10. Moose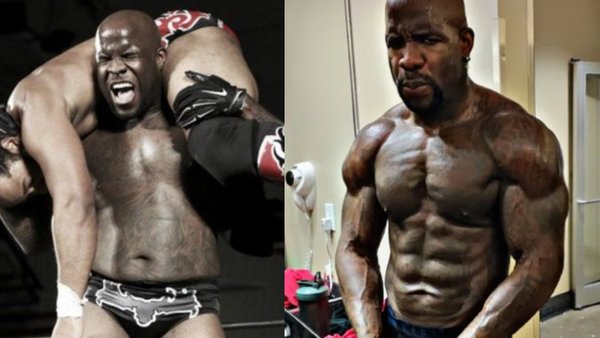 Acting as perhaps Impact Wrestling's meatiest and most terrifying force occupying the roster at the time of writing, the current reigning Impact World Champion hasn't always looked like a dude capable of simultaneously crushing a watermelon with his bare hands whilst grating some cheddar on his stomach.
Going from, in the monstrous star's own words, "lazy depending on talent alone" to an all-round "WRESTLING GOD", Moose has come an awful long way in recent times, shedding the pounds with a little help from EC3 and a bodybuilding trainer as he began to do everything in his power to ascend up the card and prove he was capable of carrying a company.
Looking every bit like a typical WWE-esque company poster boy, it wasn't long before fans began to fantasy book the concept of this bulging Moose barging down the Forbidden Door at this year's Royal Rumble, with the thought of this mountain of muscle butting heads with a Tribal Chief, Beast Incarnate, or any other large portion of meat on Vinnie Mac's roster being enough to leave minds melting the world over.