10 New Contenders For AJ Lee's WWE Diva Championship
AJ Vs Paige can't continue to be WWE's only female wrestling match.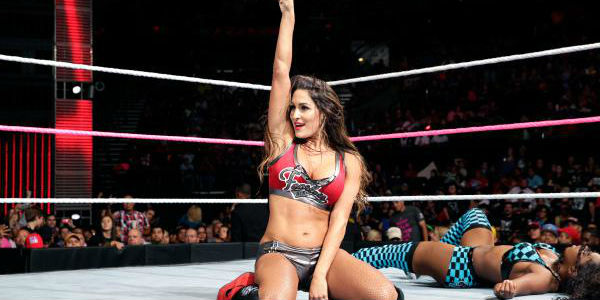 The current women's wrestling scene is a severe low-point within WWE. The early 2000's saw a golden age for American women€™s wrestling with the likes of Trish Stratus, Lita and Victoria breaking new ground for women in the sport. The intervening years between then and now saw the dawn of the age of the bikini model, women with little to no wrestling experience hired to be pretty rather than put on great matches. It€™s safe to say that era is soundly over, and it has never been a better time to be a fan of women€™s wrestling. Not only are there independents like SHIMMER and SHINE tearing it up, but the TNA€™s Knockout Division is gaining new life with the debut of Havok. WWE have finally stepped up to provide quality women€™s wrestling on par or sometimes better than the men€™s matches. AJ Lee v Paige was the feud that really kicked this off on WWE TV, but many fans feel like this feud went on far too long and are ready to see something new from the Divas division. With a wealth of talent in both NXT and on the main roster to pull from, just who is next to challenge for AJ€™s Divas Championship? Here are ten women more than ready to get a shot at the coveted belt.