10 New Directions After WWE Clash At The Castle
Is Roman Reigns vs. Tyson Fury on Triple H's mind for WWE's WrestleMania season?!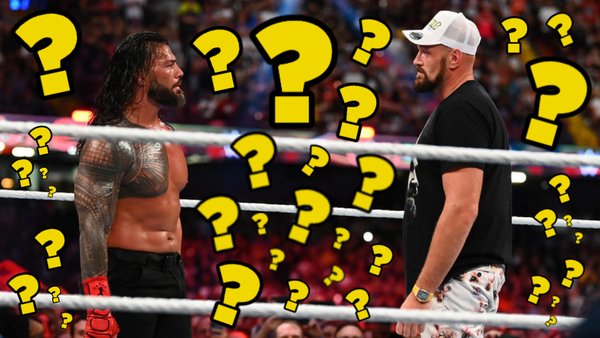 WWE's roster looks motivated, hungry and happy.
Together, the company's men and women put on a UK stadium show to be proud of this weekend. Will it be remembered with the reverence of SummerSlam 1992 a full 30 years from now? Nah, probably not, but the quality was high and there wasn't a duff match on the seven-strong card (if one includes the Kickoff six-man).
Triple H's immediate future is obvious - Extreme Rules on 8 October is right around the corner, and creative's attentions must turn to that pay-per-view as soon as the opening pyro finishes during Monday's Raw open. That's just the way WWE life works. There's no rest for the weary!
Things become more interesting when diving deeper into things and analysing what's next for stars like Roman Reigns, Drew McIntyre, Liv Morgan, Dominik Mysterio, Liv Morgan and even returning attraction Tyson Fury. All of them should/could be working major programs/matches between now and WrestleMania 39 next spring.
Clash At The Castle cemented some turns, hinted at others, introduced fresh faces and laid the groundwork for WWE's next supershow. Here's where the product is headed...
10. A Father/Son Battle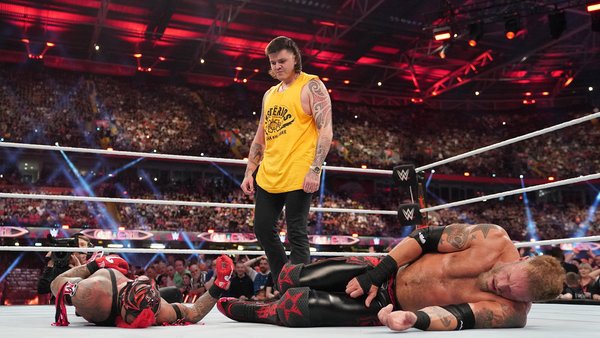 Somewhere in heaven, Eddie Guerrero would've been looking down with a smile.
'Uncle Eddie' would've loved the cold menace Dominik Mysterio showed when booting Edge in the stones, and he would've grinned from ear-to-ear following Dom's vicious clothesline on his own father. Finally, after what seemed like the longest tease ever, Rey's "little" lad has turned heel.
WWE has a few options/routes they could take here. They could either stick Dominik in the bosom of Judgment Day and have him play tea boy to Rhea Ripley in exchange for the odd smile/pat on the head here or there. Or, the writers could cast Dom as a lone wolf type who's only out for himself.
It's nice to think the promotion will also keep people guessing for another week or two. There's really no need to rush this sort of thing, especially when Dominik doesn't need to explain himself outright to Rey (and/or Edge) until he's good and ready.