10 NJPW Stars Who NEED A Memorable G1 Climax Run
You cannot escape.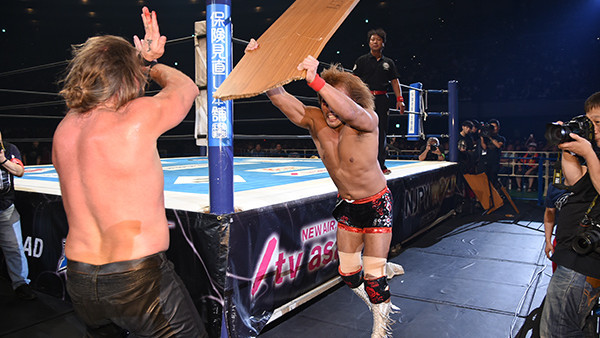 With the competitors and blocks announced, this year's G1 Climax promises something very special - more special even than last year's best-ever edition of the legendary tournament, at the end of which New Japan presented three of the greatest wrestling matches ever on three consecutive nights. Over 72 hours, almost as many stars rained down from the sky.
Kenny Omega and Golden Lover Kota Ibushi will meet for the first time in New Japan in a glorious paradox of a match; nobody with a heart could stand to see them truly hurt one another, and yet nobody could stand to miss a prospective classic built on emotion and perhaps, in order to build towards a major title clash, a tenuous element of sportsmanship.
Kazuchika Okada and Hiroshi Tanahashi will resume their epic rivalry mere months after the final formal changing of the guard transpired at Wrestling Dontaku in their bittersweet masterclass. The latter has an opportunity to mend those broken hearts in a redemption story opposite Minoru Suzuki, the man who decimated him at The New Beginning In Sapporo.
The G1 Climax 28 almost guarantees brilliance.
And yet, this year's tournament requires a delicate balancing act both in itself and to protect certain roster members who find themselves in precarious positions...