10 NJPW Stars Who NEED A Memorable G1 Climax Run
8. Juice Robinson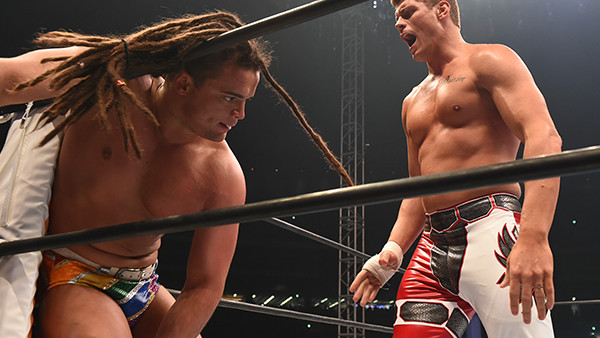 Juice Robinson, a strange heel gimmick in NXT, is a classic babyface in New Japan Pro Wrestling. Very amiable in himself and in the humble fighting spirit he projects, he's quietly integral to the mechanisms of Gedo's immaculate roster management. He can lose often enough to both not diminish his own aura and heighten those of his opponents. And, since it is much too early for him to win even a midcard championship, this is a role he should and likely will adopt during the G1.
Perhaps the best way to handle Juice is to mimic the unreal arc plotted for Tomoaki Honma throughout 2014 and 2015, replacing the tokenism of his victories last year with several defeats, each more courageous and agonising than the last, booked to drive the sympathy of the audience and flatter the more star-powered field of the awesome-looking B Block.
He can lose, and lose again, but shouldn't feel like a loser. This is the sort of riddle Gedo resolves on the regular, and could do again by imposing a minimum duration on his matches to put over his ill-fated will to win.
There is a danger that Juice, despite a quietly impressive year, is becoming just another guy. Magnifying his humble fighting spirit, ironically, may be a better way of endearing him to crowds than a token victory over...