10 NXT Stars Vince McMahon Will DESTROY On WWE's Main Roster
RIP your favourite wrestlers.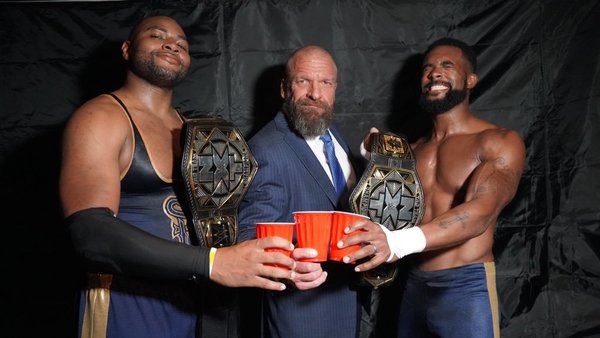 A smaller stage it may be, but calling NXT a "feeder brand" for WWE's main roster product is a creative contradiction.
Saturday's TakeOver: XXV event once again highlighted the staggering differences between developmental and the so-called "big leagues." A night of state-of-the-art in-ring action and story beats that rewarded (rather than punished) long-term investment pushed NXT closer to wrestling's cutting edge and further from Raw and SmackDown's inconsequentiality than ever before, reaffirming the widely held belief that this, not the main roster, is WWE's most fulfilling show.
That Vince McMahon will eventually ruin every NXT call-up he gets his hands on isn't a cynical take anymore. The Chairman routinely takes Triple H's favourite toys and pulls them to pieces, destroying all that was special about them in the process. Such is the tragedy of modern-day NXT. It used to be that you were excited about seeing how your favourite developmental stars would fare under Raw and SmackDown's bright lights; now, you never want them to leave.
Full Sail University is crammed with outstanding performers who won't survive Vince McMahon's slipshod writing. We hope to be proved wrong on each one, but NXT call-ups are fast becoming that "ah sh*t, here we go again" meme...
10. Candice LeRae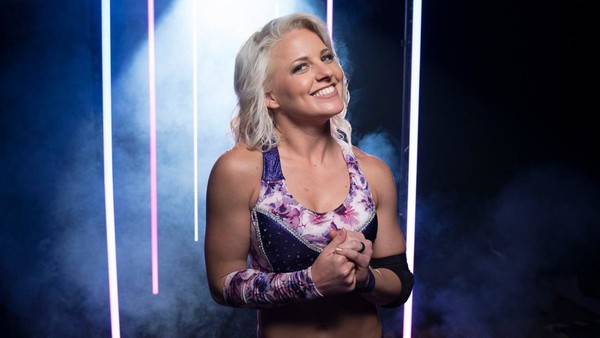 Candice LeRae hasn't had the developmental run most expected when she signed in January 2018.
It isn't that her NXT spell has been bad, but that she barely wrestles. LeRae went five months without a single televised black-and-gold bout between November 2018 and April 2019. She has never come close to title contention despite being one of North America's most highly rated female talents prior to arriving at Full Sail University, with WWE preferring her as a side character in the Johnny Gargano vs. Tommaso Ciampa rivalry. Again, that's not necessarily a bad thing; it's just odd that she hasn't been featured more between the ropes.
A pre-WrestleMania main roster call-up was supposedly imminent for LeRae, who was booked on several SmackDown live events. That this didn't come to fruition might be for the better. There's little to no chance of Vince McMahon understanding her cutesy babyface act, meaning she'll almost certainly be bantered off a la Bayley in that destructive 2017 Alexa Bliss feud, with the hack writers rendering this plucky, spirited performer an overawed, smiley goober too unassertive to invest in.