10 Obscure WWE Royal Rumble Records
The little-known, uncelebrated, ignominious and nitpicky records not found anywhere.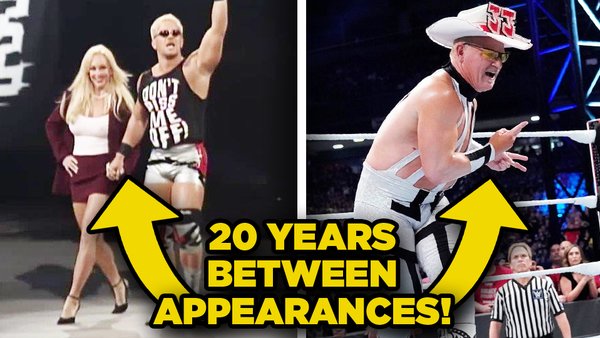 If you're like a lot of wrestling fans, you live for the Royal Rumble each year. It's a fun, unique match that more often than not produces quality competitive entertainment.
And much like many of our favorite sports, the Rumble lends itself to easy tracking of records. Several of them are pretty familiar to fans: most eliminations in a Rumble (Braun Strowman and Brock Lesnar, 13), most Rumble wins (Steve Austin, 3), luckiest number to draw (#27). WWE, which typically eschews its own history unless it's convenient, has been known to assemble video packages detailing some of these records to hype the Rumble.
But the Rumble produces a plethora of data to comb through, and that allows us to track down and compile some unusual records. These are ones that aren't necessarily going to be celebrated or touted by WWE anytime soon. Some of them are pretty dubious distinctions.
So for the completists out there, let's dive into the numbers and pull out some really obscure Rumble records, along with some details behind them.
Let's get to it…
10. Biggest Gap Between First And Last Rumble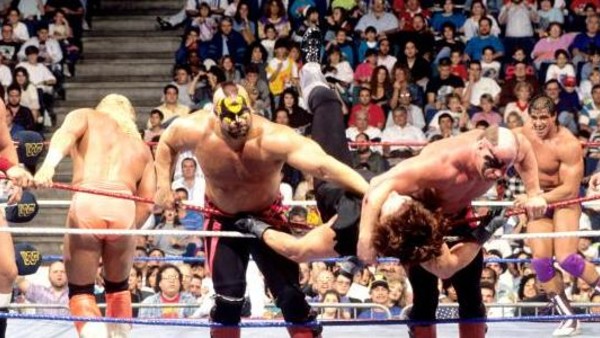 Recordholder: Undertaker, 26 years (1991-2017)

Like a lot of these records, we could see several expanded or fall at any given moment, depending on whether a wrestler appears in another Royal Rumble.
In this case, Undertaker holds the current record for most years between his first and last Rumble appearance. He first climbed into the ring for the annual event way back in 1991, and took his last bow in 2017. During that time, Taker competed in 11 Rumbles, winning the 2007 edition.
Interestingly, his brother Kane could tie his record this year if he enters the 2022 Rumble, having first appeared in the 1996 version as Isaac Yankem, DDS (he currently sits at 25 years, having competed last year). If he decided to come out of retirement, someone like "Stone Cold" Steve Austin could also tie that mark, having entered his first Rumble in 1996 as well.
There's always a chance that some legend or Hall-of-Famer from way back in the day, like late 80s or early 90s, gets a spot this year to shatter the record (if Shawn Michaels were to make a run this year, it would be 33 years since his first appearance in 1989).