10 Occupational Wrestling Gimmicks You Won't Believe
"Extra! Extra! Read all about it!" - The Fiend.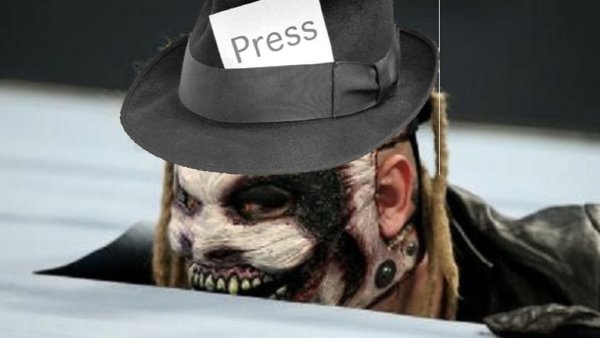 Gimmicks sell t-shirts to fans willing to invest a few dollars, but characters sell tickets to millions wanting to invest their emotions.
Wrestling promoters and creative types alike have been mindful of this for decades, but make the same mistake with alarming regularity all the same. It's not even a maxim tied to wrestling alone.
Fleabag's titular main character lives her life through monologuing at us the viewer in a neat take on finding the one person or persons that understand you more than anybody else. She doesn't verbally pause conversations with ancillary performers, alert them that she's about to talk to a camera, talk to the camera, then return to the now-befuddled human prop asking what on earth just happened. Larry David's semi-improvised exaggerated version of himself doesn't literally walk around Los Angeles in clown shoes pushing a*sholes down in the street and laughing as they cry, but Curb Your Enthusiasm has delighted its audiences for years because he constantly cuts the figure of a man who quietly wishes he could, painted face and all. In Russian Doll, Nadia Vulvokov finds herself in an impossible-for-this-universe death loop, but its her choices as a real human being that make the idiosyncratic story so compelling. She's not The f*ckin' Fiend.
Wrestling doesn't have to ape prestige comedy, but for the amount it tries you'd think it'd at least pay attention to the form.
If it did, we wouldn't have suffered through...
10. Thurman 'Sparky' Plugg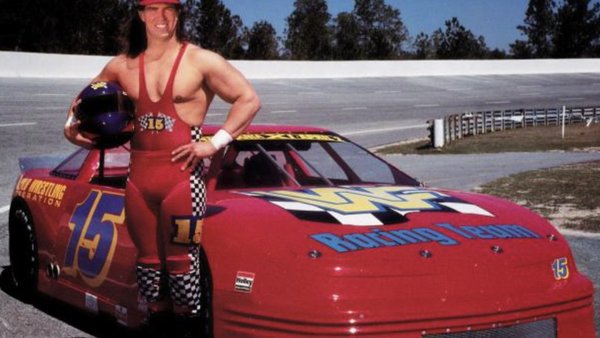 Bob Holly never once had friends that called him "Sparky".
Bob Holly, if he even had mates that weren't only with him because they were sh*t scared, had friends that called him "Mr Holly", or at a push "Bob" if it was The Undertaker or somebody he was drilled into respecting. But absolutely nobody called him Sparky.
That was, nonetheless what WWE fans were told when Thurman Plugg sped onto WWE screens in late-1993 live from the local stock car track. He had competitive spirit going round and round the dirt path in his banged up motor, which presumably prepared him well for surviving WWE's relentless schedule in cheap rentals back as the business struggled to pull itself out of a decline.
He had the wheels, the gears and evidently the buddies, so why juggle all that with a strenuous wrestling career? The question was simply never asked. Other than affording commentators a few car puns, Plugg - later renamed Bob "Spark Plugg" Holly - won about as many matches as he did races, inadvertently reducing that "two-sports superstar" nickname by two in the process.