10 Potential Outcomes For WWE WrestleMania 32
What results should fans expect to see at AT&T Stadium come April 3rd?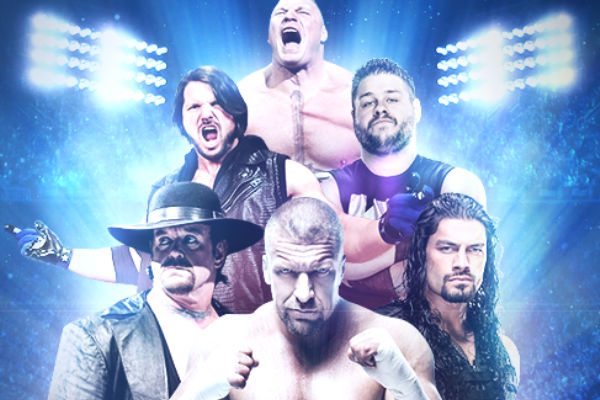 WrestleMania 32 is mere days away and, as things stand, the card is this:
WWE World Heavyweight Championship:
Triple H (c) vs. Roman Reigns Hell In A Cell: Shane McMahon vs. The Undertaker No Holds Barred Street Fight: Dean Ambrose vs. Brock Lesnar AJ Styles vs. Chris Jericho Divas Championship: Charlotte (c) vs. Sasha Banks vs. Becky Lynch Intercontinental Championship: Sami Zayn vs. Kevin Owens vs. The Miz vs. Dolph Ziggler vs. Stardust vs. Zack Ryder vs. Sin Cara Battle For Tag Team Supremecy: The New Day vs. The League Of Nations Andre The Giant Memorial Battle Royal United States Championship: Kalisto (c) vs. Ryback The Usos vs. Dudley Boyz Lana, Naomi, Tamina Snuka, Summer Rae & Emma vs. Brie Bella, Paige, Alicia Fox, Natalya While one if not several of these matches are likely to take place on the pre-show, this is the expected card for WrestleMania 32 with minor last-minute adjustments a strong possibility. An unusually high number of injuries to key superstars, a lack of star power compared to previous WrestleMania cards, and the massive expectations that have been attached to this event since before it was announced have all contributed to the concern that this year's WrestleMania may not deliver. After looking at the possible outcomes of the top WrestleMania 32 matches, however, fans shouldn't worry. Eleven matches will likely round out the card, with 8 or 9 of those being broadcast on the pay-per-view portion of the show, each containing some level of intrigue. Some of the finishes may be straightforward, others not so much, but the following are the potential outcomes for the top matches scheduled to take place at WrestleMania 32.
10. Surprise Entrant Wins The ATG Memorial Battle Royal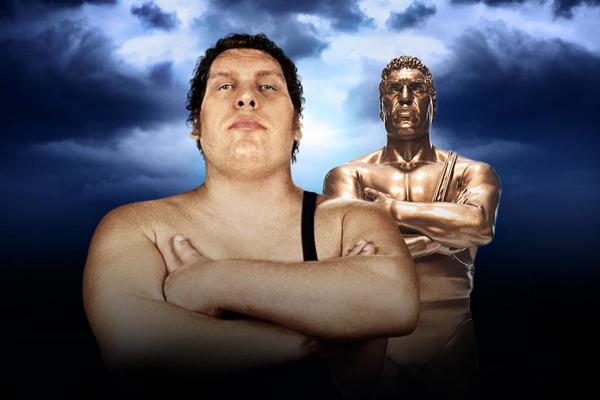 Yearly traditions are hardly ever a bad thing in the world of WWE. It gives fans something to look forward to each year, and it allows the show an opportunity to call back to the event's history and moments that happened in prior years. As such, WWE was wise to add an annual battle royal honouring the Eighth Wonder of the World to the WrestleMania card, beginning in New Orleans and 'Mania XXX. Instead of just having a thrown-together multi-person pre-show match, whether it be an 8-man tag, a tag team turmoil match, or another type of battle royal, the company now has a yearly tradition with the Andre The Giant Memorial Battle Royal and with it comes a level of prestige (even if only a little). The first year of the new tradition provided a true "WrestleMania Moment" when Cesaro bodyslammed the Andre-esque Big Show over the top rope and onto the floor to win the match. Last year, Big Show lasted until the very end yet again, this time bringing home the big golden trophy. For 2016, WWE will likely utilize another surprise entrant like they did with the Hideo Itami and the NXT show last year and it's very possible that entrant could turn out to be the winner.
Matt Davis
A former stuntman for Paramount Pictures, Matt enjoys sports, water skiing, driving fast, the beach, professional wrestling, technology, and scotch. At the same time, whenever possible. Having attended many famous (and infamous) shows including WrestleMania XV, In Your House: Mind Games, and the 1995 King of the Ring, Matt has been a lifelong professional sports and wrestling fan. Matt's been mentioned in numerous wrestling podcasts including the Steve Austin Show: Unleashed, Talk Is Jericho, and Something To Wrestle With Bruce Prichard. As a former countywide performer, Matt has been referred to as Mr. 300 for his amazing accomplishments in the world of amateur bowling. He is also the only man on record to have pitched back-to-back no hitters in the Veterans Stadium Wiffle Ball League of 2003.
See more from Matt