10 Precise Moments When TNA Careers Ended
AJ Styles' IMPACT career ended in defeat and the offer of a 60% pay cut!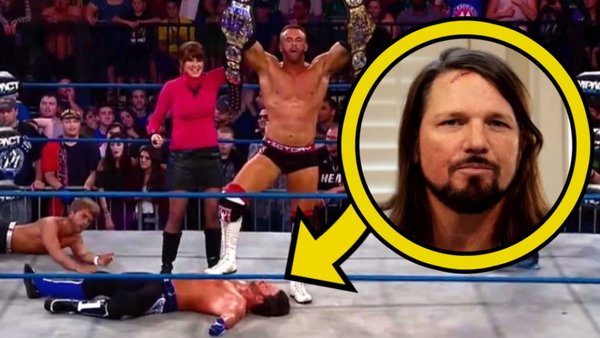 TNA/IMPACT Wrestling has taken an awful lot of sh*t from people over the years.
It was laughed out of the room when Dixie Carter claimed to be competition to WWE, and critics couldn't wait to roundly thump the company for letting Hulk Hogan and his cronies run amok in 2009/2010. Sadly, some glaring negatives have caused everyone to forget the good side of IMPACT.
Workers like AJ Styles, Bobby Roode and Samoa Joe raised their profiles in the promotion. Meanwhile, stars once cast aside by WWE (like Kurt Angle, Christian Cage and Drew McIntyre) enjoyed often-stunning careers in TNA. That's all forgotten about sometimes, which is a damn shame.
Want to know how those runs came to a close though? You got it. This list collates the exact moments some of TNA/IMPACT's biggest names ended their stints. Some were sparkling, whereas others were...rather rubbish and underwhelming to say the least.
Behold legends being taken out on stretchers, others passing the torch to young stars and a healthy amount of emotion. If you don't think those three little letters meant something to pro wrestling, then think again...
10. Christian Cage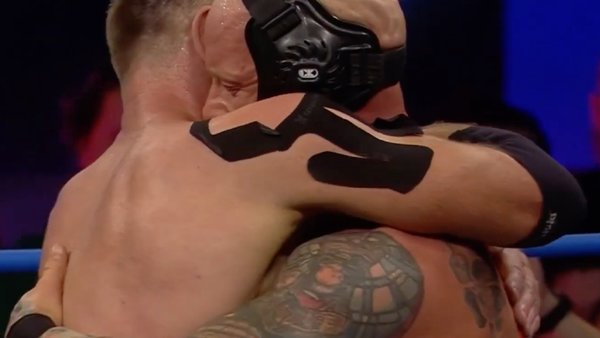 Christian Cage got to say goodbye to TNA and IMPACT Wrestling.
AEW's deal with the promotion last year meant that Cage enjoyed a second run with IMPACT. He even became World Champion by beating Kenny Omega on the 13 August 2021 episode of Rampage. Yes, a TNA belt changed hands on AEW programming last year - what a time to be alive.
Cage's success was short-lived though. He dropped the IMPACT prize to Josh Alexander at Bound For Glory. Above, you'll see Christian embracing his successor mere moments before Alexander was blindsided by Moose and beaten for the same belt he'd just won.
Christian didn't stick around for more merriment. The veteran returned to All Elite, but he can look back on multiple endings to his IMPACT wrasslin' story. He's basically grappling's version of Silent Hill 2, albeit without erm...that dog controlling everything.
Yeah, maybe that comparison doesn't really work. Roll with it.