10 Precise Moments When WWE Attitude Era Careers Ended
This is how "WWF Attitude" ended for Chyna, Ken Shamrock, Vader and more.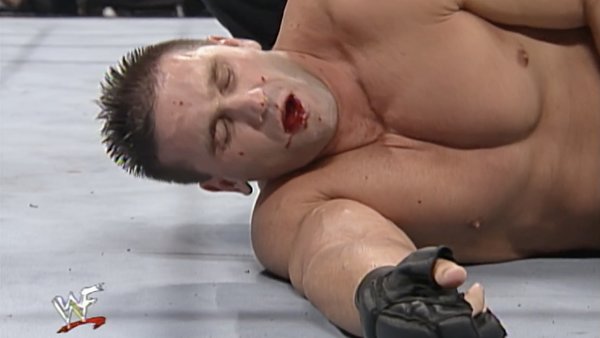 Generally, most agree that WWE's famed "Attitude Era" ran from late-1997 until mid-2002.
That's when Vince McMahon and company started pushing "Ruthless Aggression" as the main marketing lingo instead of "Attitude...Get It?". Before the bold change though, pushing the envelope had become a rule of thumb for McMahon's runaway juggernaut, and it's where some of WWE's most memorable characters ever found fame.
Practically everybody was over in the late-90s. It's wild to look back on old Raw or SmackDown tapings now and see fans going daft for Gangrel vs. Al Snow, but it happened. Sadly, something else happened too: WWF careers had to come to an end, and many did during ye olde "Attitude" days.
None of the examples given on this list are ultra-memorable high notes either. In fact, you definitely won't remember how workers like Gangrel, The Public Enemy, Vader and X-Pac kissed goodbye to an era filled with excess, raunch and cash.
Even pro wrestling historians would have a tough time telling you what happened on the 11 November 2000 edition of Metal/Jakked, for example. That's a low-key end for any wrestler...
10. Gangrel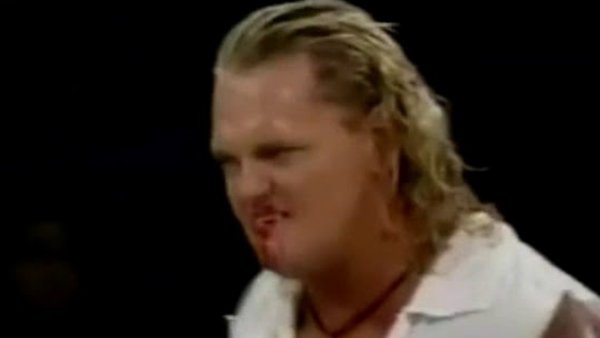 ...but it's a low-key end Gangrel lived.
The vampire's blood-drinking gimmick became less of an on-going concern in 1999, but he was totally de-emphasised throughout the year 2000. In fact, Gangers' last appearance on one of the major shows was a 90-second loss to Tazz on the 17 February SmackDown.
After that job, Gangrel dropped to the 'C' show schedule and became a Jakked/Metal regular. His final televised bout was a WWF European Title crack vs. William Regal on the 11 November 2000 program, and it lasted all of four minutes; above, you'll see the vamp reaction to his defeat before the cameras cut to something else.
That was a wrap on the one-time Brood leader. Gangrel only wrestled one more match (a house show win over Mideon several days later) before leaving the promotion in 2001. He's worked almost everywhere else since that near three-year run as WWE's blood-bath-loving creature came to an end.