10 Predictions For WWE In 2020
What will happen in WWE over the next 5 years?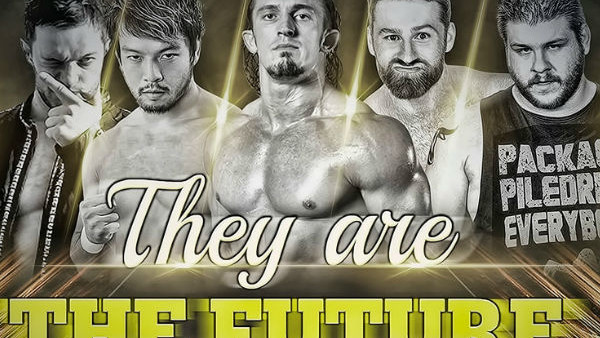 WWE is a very unpredictable organization: a lot can happen in a day, and plans often change in the blink of an eye. As such, long-term decisions aren't made as often as they used to be. Recent memory is full of instances in which WWE had to change their long-term plans because of a sudden an unexpected change: Daniel Bryan's explosive popularity changed the main event of WrestleMania XXX, Vince ending The Undertaker's Streak at the 11th hour, WWE firing and then re-hiring Emma over the course of a day, etc.
The point is, it's difficult to make any accurate predictions of what WWE will look like down the road. Difficult…but not impossible.
This article will propose ten predictions on what WWE will look like in 5 years' time. It will present ten scenarios that are likely to happen between now and then based on current situations and on some wishful thinking. The WWE will undergo a lot of changes during the coming years, while at the same time continuing to uphold some trends and goals that have been set in stone by their current management and storyline directions.
The next five years will feature a combination of both positive and negative events, but on the whole, there are a lot of good things to expect on the horizon for WWE. For example…
10. Seth Rollins Will Be A Multi-Time, Long-Reign Champion
Seth Rollins cashing in his MiTB briefcase at WrestleMania 31 was one of the most shocking moments in recent memory. 
This victory is symbolic of how much faith WWE management, and especially Triple H, has in the 28-year-old champion. Rollins is an impressive and well-rounded wrestler whose current character is doing a great job in garnering boos from the crowd. However, given his incredible skill, he would also make an excellent face character as well, should that direction appear somewhere down the road.
Seth isn't likely to be one of those 'transitional champions' that have held the World Title in between long babyface reigns, like Ivan Koloff. Instead, by 2020, Rollins will have held the WWE World Heavyweight Championship at least three times, and each reign will have been at least five or six months long. He has already shown that he can put on excellent main event matches, and is slowly becoming an even bigger draw for WWE.
Therefore, you should get used to seeing Rollins holding the WWE's top belt; it's going to be a common sight over the course of the next five years. The man is a certified main eventer, and his versatility and amazing wrestling skills will lead to some very exciting matches and storylines.