10 Questions With ROH's Brutal Bob Evans
Atlee Greene had a chance to go one on one with Ring of Honor's resident brutal baddie.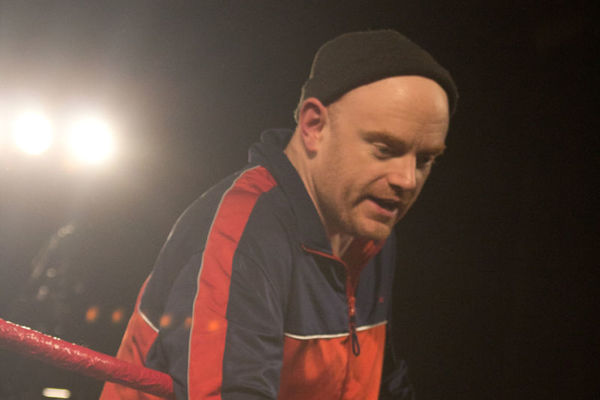 Most fans know the name Brutal Bob Evans from his time as Michael Bennett€™s trainer/manager on Ring of Honor television. The word €œtrainer€ is as real as it gets as Evans spent this past weekend in Bristol, Pennsylvania, imparting his 20 plus years of knowledge on hopefuls that took part in a two day tryout camp at the Ring of Honor Dojo. Evans is a staple of the reputable New England wrestling scene who earned the respect of his peers in and out of the ring. This well-traveled veteran has been a jack of many trades within the industry: respected wrestler, highly regarded trainer, event promoter and on two different occasions dubbed Iron Week, Evans wrestled seven Iron Man matches in seven days. Last week, the 42 year old native of Swansea, Massachusetts added being a featured wrestler on national television to his resume. With Ring of Honor€™s €˜Best in the World€™ pay-per-view on the horizon, Evans is the perfect candidate to get an inside perspective on the company€™s present and future. Despite augmenting ROH€™s success behind the scenes, the motto of €œBack To Work€ is what drives Evans to maintain his hard earned role in the national spotlight. Putting Cheeseburger through a table, training Michael Bennett, predictions, Briscoe vs. Lethal, personal goals, it will all be covered as I lock up with 10 Question€™s With ROH€™s Brutal Bob Evans.