10 Rarest WWE Funko POP Figures (And How Much They're Worth)
It's all fun and games until you've burned a giant Funko-sized hole in your wallet...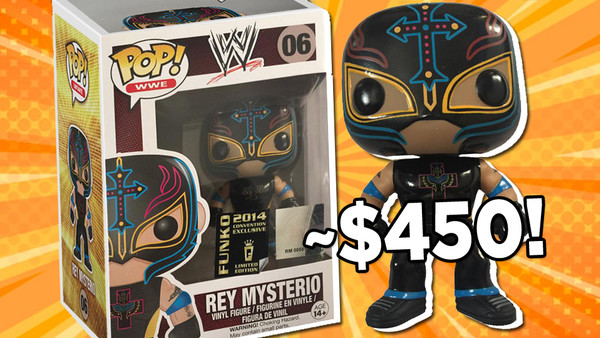 In a world of political debate, what seems like constant bad news, and the ever-increasing digital age removing people from playing with actual toys, Funko POP figures offer a bit of light-hearted respite.
There's a whole world of POPs out there to collect, and children and adults the world over break the bank to do so. Think of any famous TV show or film and the chances are is that you can buy a range of Funko POP figures based on it.
It's no different, then, for the world of WWE. Indeed, your writer here is the proud owner of a wealth of WWE POP figures with Vince McMahon, Braun Strowman and The Rock all proudly on display.
But the difference in those POP figures is their price. They were bought for a normal and affordable sum. No houses were remortgaged for a vinyl figurine.
However, just like in any collector's universe, some prices can skyrocket depending on rarity, quantity, and design, amongst other things.
The world of WWE is awash with rare merchandise that fans just can't get enough of. Inevitably, that means that the world of Funko POP isn't exempt.
There are some heavily priced WWE POP figures out there, starting, of course, with 'Big Match John' himself...
10. John Cena - Black Shorts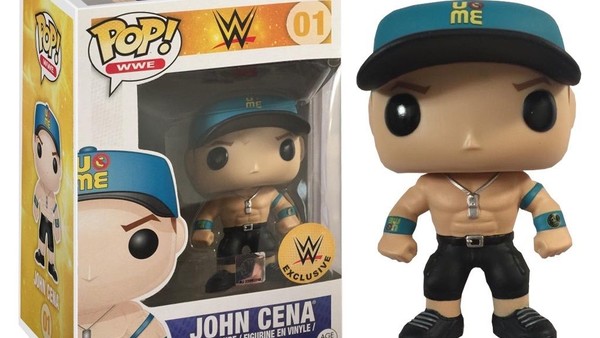 Estimated cost: $140
We were never going to get away with writing a list of valuable Funko figures without including John Cena. Well, here he is, kicking things right off.
This Cena figure sees him donning his infamous, three-quarter length black shorts. It's an iconic look for the 16-time WWE champion - and it's yours, for the princely sum of around $140.
Cena has had countless matches in this attire and some memorable moments, such as his double Attitude Adjustment on Triple H and Edge at Backlash 2006.
No WWE Funko collection would be complete without the addition of 'Big Match John'. He's deserving of his place in this list.

However, it's also worth noting, that, like so many times in WWE, this might not be the last we see of Cena.