10 Real-Life Married Couples On WWE's Roster
From wrestling rings to wedding rings.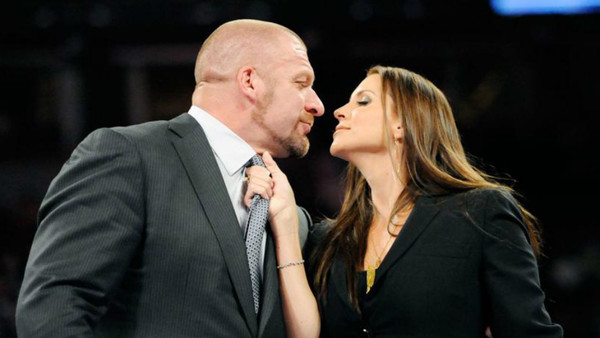 After not being offered a contract immediately following the Mae Young Classic, it seems that Candice LeRae is finally set to put pen to paper with WWE. Once the dotted line has been signed, we can expect her to alight in NXT, where no doubt she'll be delighted to link up with hubby Johnny Gargano. Imagine getting to spend not just your home life but also all your working hours with your nearest and dearest? Bliss!
Once upon a time, this sort of thing would be greatly discouraged, not least because wrestling marriages usually involve a) a face smoshed in cake b) snakes c) an act tantamount to date rape or d) all of the above. More over, there used to be a thing called kayfabe, which dictated that a six-foot voodoo man who makes ink pour from his victims' eyes probably shouldn't be happily married. Or even gloomily married. Should the company's resident zombie be hitched to an on-screen talent, it certainly wouldn't be acknowledged.
These days, the only possible involvement kayfabe has with inter-promotional matrimony is as the wedding planner's name. The advent of reality shows such as the Totals Divas and Bellas has made wrestling couples a valuable commodity - not least because the service provides a great series finale - and today WWE is practically overrun with lovesick lovebirds. Good job they get so much practice walking down aisles.
Benjamin Richardson
Benjamin was born in 1987, and is still not dead. He variously enjoys classical music, old-school adventure games (they're not dead), and walks on the beach (albeit short - asthma, you know). He's currently trying to compile a comprehensive history of video game music, yet denies accusations that he purposefully targets niche audiences. He's often wrong about these things.
See more from Benjamin