10 Real-Life WWE Feuds That Were Too Hot For TV
Which backstage rivalries were so intense that WWE was never able to get them to the ring?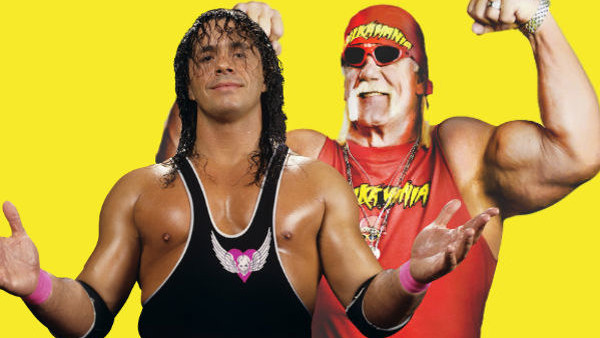 Plenty of articles have been written about the real life rivalries that rocked the world of sports entertainment. The most talked about feuds, such as the ones involving Bret Hart and Shawn Michaels, Hulk Hogan and Randy Savage, and many besides, were just as fierce behind the curtain as they were in front of it.
Not every backstage rivalry is as lucky. At least those men made significant money in spite or because of the toxic tension surrounding them.
What about those intense backstage conflicts that didn't make it in front of the curtain? How come the WWE superstars involved in those rivalries weren't able to turn their real life heat into real life dollars?
Sometimes, the heat between the talents was too real. The personal disdain was so strong that they were unable to put aside their differences to work with - and trust - one another in the ring. These rivalries haven't been given the attention they deserve... until now.
These were legitimate backstage feuds that were too hot for WWE television and never made it to the ring...
Matt Davis
A former stuntman for Paramount Pictures, Matt enjoys sports, water skiing, driving fast, the beach, professional wrestling, technology, and scotch. At the same time, whenever possible. Having attended many famous (and infamous) shows including WrestleMania XV, In Your House: Mind Games, and the 1995 King of the Ring, Matt has been a lifelong professional sports and wrestling fan. Matt's been mentioned in numerous wrestling podcasts including the Steve Austin Show: Unleashed, Talk Is Jericho, and Something To Wrestle With Bruce Prichard. As a former countywide performer, Matt has been referred to as Mr. 300 for his amazing accomplishments in the world of amateur bowling. He is also the only man on record to have pitched back-to-back no hitters in the Veterans Stadium Wiffle Ball League of 2003.
See more from Matt