10 REAL Reactions From WWE Wrestlers Being Punished On Air
"No hard feelings, PAL!"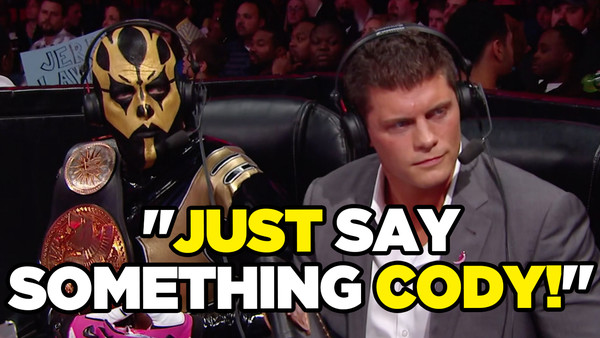 There's something about getting admonished in your professional life that has a reductive power beyond just about any other aspect of adulthood. Whether warranted or otherwise, it's tough to hear, tougher to take and tougher still to no-sell.
WWE Superstars have to steel themselves for it almost every week.
For an organisation run by an increasingly deranged billionaire with only a loose grip on reality, WWE has long been a company to revel in rollockings. Kevin Owens was annihilated with just a one word from Vince McMahon in 2017 and it crafted the pivotal scene from a project that had followed him for 365 days. Rhyno and Tajiri were infamous chastised by the Chairman in the middle of a house show match, and the moment sounded more captivating than most of the things the pair were booked to do on camera for the durations of their post-ECW runs. What even is Bruce Prichard's Vince McMahon impression if it's not screaming bloody murder at somebody for something or other?
The flush of a cheek or sting of a teary eye has an acidity unlike much else - the idea that you've done wrong is hard to hide from when your face has ways to tell truths louder than your lies. Now imagine four cameras and multiple searing hot lights also cast upon you, capturing and bottling that eternal suffering for a potential eternity.
These men and women were forced to take them on the chin. Literally, in the first case...
10. Bart Gunn (WrestleMania XV)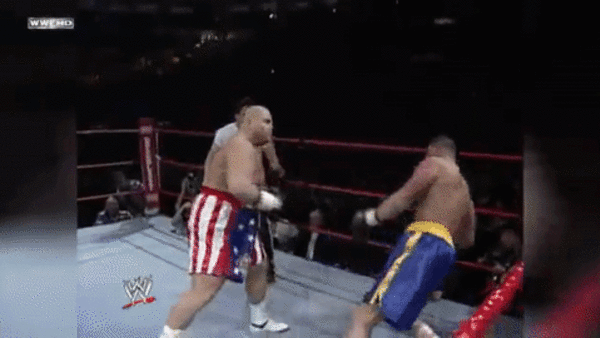 The recent Dark Side Of The Ring episode on Brawl For All gifted to the mainstream what most with more than a passing interest have known for over two decades - that the tournament was amongst the stupidest ideas in the history of the industry.
Surprise winner Bart Gunn takes centre stage in the feature, as he should. 'The Hammer' and his vicious left hook made mincemeat of the opposition in a manner that should have resulted in a decent push for the former tag team champion. Instead, he was punished for doing a very good job with the one meaningful thing he'd been asked to do.
Ignored and unused on television, Gunn was only given the glimmer of a hopeful spotlight when the company offered him a WrestleMania spot against heavyweight prizefighter Butterbean. He had no real choice to take it, but the poisoned chalice hid in plain sight - the company with no faith in his trained discipline suddenly backed his amateur (at best) credentials to the hilt.
On the aforementioned documentary, he noted that he knew his career was over as he lay on the WrestleMania XV mat trying to make sense of himself following a terrifying and rapid fire knock out. How else was there to react, other than being grateful that he still could?