10 Reasons The Undertaker Didn't Retire At WrestleMania 32
Deadman still has a pulse.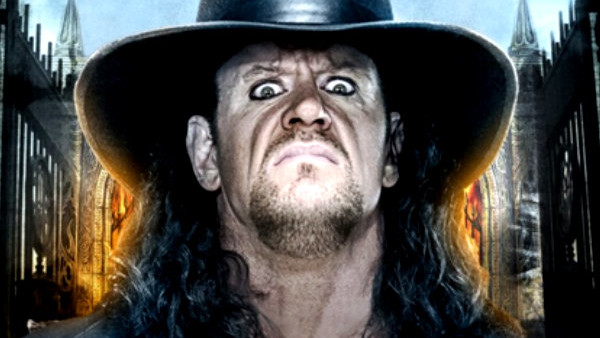 There's a theory going around that The Undertaker retired at WrestleMania 32, with many fans pointing to the fact that he left his gloves in the ring after his bout with Shane McMahon, which is the traditional "goodbye" from UFC fighters. There was also a rumour that he told people at the 'Mania after party that he was done, but there's no way of substantiating that as fact.
On the other side of the equation, there're also reasons to suggest that April 3 wasn't his retirement at all.
There're several things that point to his future as a wrestler, and another main event at WrestleMania 33 seems more likely than not..
10. The Headline Act In The UK
The first and foremost reason to consider here is the fact that The Undertaker is booked on two of the UK shows on the European tour this month.
He'll feature on the April 19 SmackDown taping in London, and the April 20 house show in Newcastle.
Presumably the London show will be a dark match, while the Newcastle show has been as a bout alongside Kane against Braun Strowman and Erick Rowan.
Is he really going to retire with that random match on a throwaway house show as his last actual action? Surely not.