10 Reasons To Be Excited For DELETE WCPW
DELETE! DELETE! DELETE!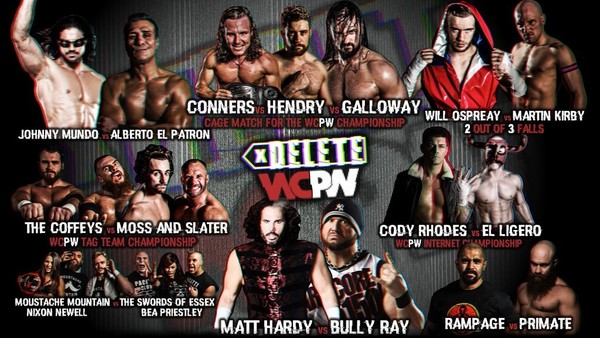 On November 30, WhatCulture Pro Wrestling's roster will converge on Nottingham for DELETE WCPW. For those not fortunate enough to be there in person, the event will air live online via YouTube and at WC.PW. That's a good thing too, because DELETE WCPW is shaping up to be one of the most historic cards in UK wrestling history.
A host of former WWE stars will join regulars such as WCPW Champion Joseph Conners, 'Local Hero' Joe Hendry, Martin Kirby, The Primate and El Ligero on the show. There will be a war to settle the score, inter-gender tag-team action, title bouts and even a first ever Steel Cage encounter offered up to those tuning in.
As if that wasn't enough, two bulls will lock horns in the first of '7 Trials' laid out by James R. Kennedy and stars like John Morrison and Alberto El Patron will collide.
It's a star-studded affair, so let's look at why you should be excited for DELETE WCPW...
10. First Ever WCPW Tag-Team Champs Will Be Crowned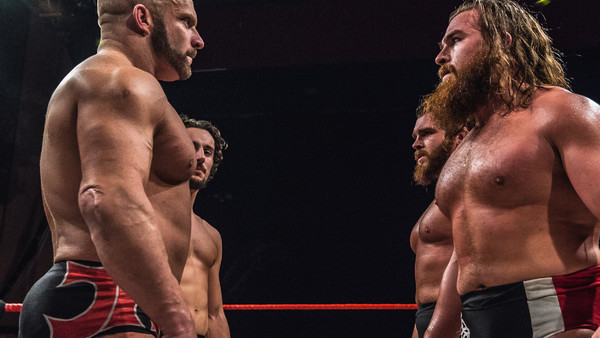 The so-called APTTT (Adam Pacitti Tag-Team Tournament) is nearing an end. Previously, the likes of Prospect and Moustache Mountain were eliminated from contention, showing the calibre of tandems that entered to try and become the first ever WCPW Tag-Team Champions. At DELETE WCPW, that is the prize on offer.
The APTTT has come down to just two teams, The Coffey Brothers will meet Johnny Moss and Liam Slater for the right to hold the gold first. This is a tantalising match, both sides have something to offer that helps them stand out from every other team involved in the tournament.
Firstly, Johnny Moss looks to guide young Liam Slater to the titles. It's been fascinating to see Slater hold his own against some more experienced in-ring performers, he hasn't let his mentor down one bit thus far.
For The Coffeys, this final offers an opportunity to prove that Mark is one of the best tag-team specialists in the world. More accustomed to be a singles wrestler in recent years, Joe knows he can count on his brother to bring out the best in him.