10 Reasons Why JBL Is WWE's Most Controversial Figure
Bradshaw is gone, but his dubious legacy remains.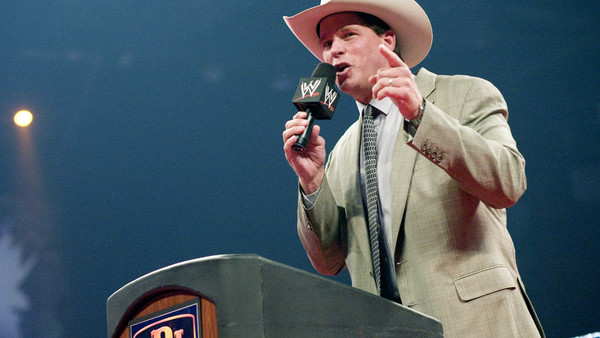 Pour one out for John O' Clock, because JBL is a goner.
The oft-maligned former WWE Champion tendered his resignation last week, stating that he was stepping back from his work as a SmackDown announcer to concentrate on philanthropic endeavours. Thus ends a five-year period that started with Layfield re-signing with the company in 2012, and encompassed full-time commentary roles on both Raw and SmackDown.
It's unclear whether or not JBL has completely severed his ties with the company, but he won't be on WWE television anytime soon. This came as welcome news to his many detractors, particularly when the affable Corey Graves was named as his replacement, and their stance is understandable.
Bradshaw won't be remembered for what he achieved in a wrestling ring or at the announce table, but for being a constant source of controversy throughout his WWE run. His lewd behaviour, tasteless remarks, backstage hazings, and allegations of bullying have shredded his reputation, making him one of the most divisive figures in WWE history, and a performer who won't be missed by many.
What makes the former APA member such a hate figure among huge portions of the fanbase? Let's take a look.
10. Banned From Germany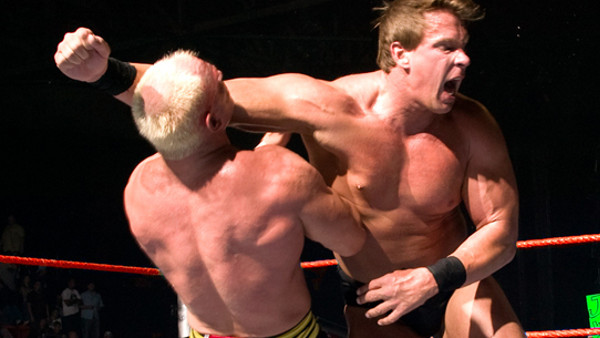 While much of the controversy surrounding JBL stems from the way he conducts himself away from the squared circle, the former WWE Champion has produced plenty of bone-headed moments between the ropes too, with one of the worst coming during a house show in Germany.
He and Booker T were wrestling Eddie Guerrero and The Undertaker at the June 2004 event, and Bradshaw took things several steps too far in his attempts at making the crowd boo him. For some reason, JBL decided it'd be a good idea to flash several Nazi salutes at the crowd, then goose-step around the ring, which not only raised the fans' ire, but brought him serious trouble after the show.
Such acts are illegal in Germany, and he has banned from re-entering the country shortly after the incident. CNBC also fired JBL from his moonlighting job as a financial analyst with the network, though Bradshaw showed little remorse in the aftermath:-
"I'm a bad guy. I'm supposed to incite the crowd. I've done it for decades. I really didn't think anything of [the Nazi salute] – I know how bad it is, I've lived [in Germany]. I draw the line between me and my character. That's like saying Anthony Hopkins (who portrays Hannibal Lecter) really enjoys cannibalism."
A flimsy excuse, but JBL is lucky he wasn't dealt a firmer punishment: the German penal code decrees that acts like his can be punished by up to three years in prison.