10 Reasons Why Money In The Bank Was WWE's Best PPV Of 2021
MITB was better than Royal Rumble, WrestleMania, Hell In A Cell and more. Here's why...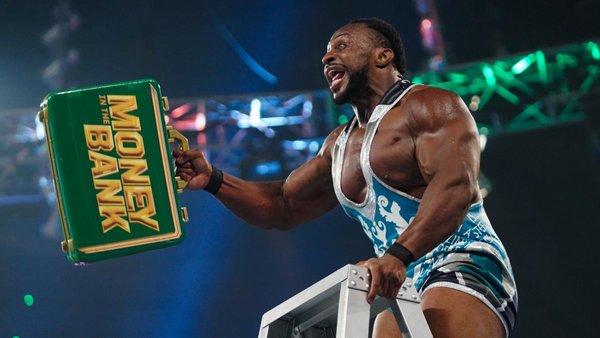 It's easy to be negative about WWE sometimes.
The company's creative process swings wildly between, 'this is exciting' and, 'what the f*ck are you guys doing?!'. Vince McMahon's whims are well-known, and they often make it near-on impossible for overworked writers to come up with coherent programs that don't feel like they've lasted 18 hours instead of 3.
Still, WWE survived the ThunderDome era and even managed to put on some fun shows throughout. This year, the likes of Royal Rumble, WrestleMania 37 (which actually had a live crowd for both nights) and 'Mania Backlash (zombies aside) delivered big matches and moments.
All of them paled in comparison to Money In The Bank.
Sunday's special was WWE's best pay-per-view of 2021 thus far. It had a hotter crowd than Tampa managed in April, some big surprises, a push everyone wanted to see, a killer main event and more. Better yet, WWE managed to avoid the usual practice of overlooking a show that's in progress to build the next.
SummerSlam's hype could've derailed MITB, but it didn't. In fact, buzz for 21 August helped the latest supershow appear even more super...
10. That Live Crowd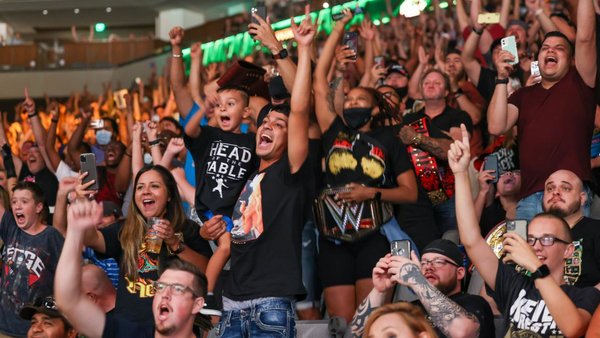 It'd be remiss to start with anything other than that Fort Worth crowd.
Fans in Houston were loud for Friday's SmackDown, but that was just a warm up. Christ knows what's in the water down south, but the decibel levels only went up for MITB. Everyone in attendance seemed determined to have a good time - there were smiles, cheers, boos and the show had a generally electric atmosphere.
Was it ace to see fans at WrestleMania this past April? Absolutely. Tampa's throngs had nothing on Money In The Bank though. This was WWE's first jam-packed house on pay-per-view since Elimination Chamber on 8 March 2020, and that made a massive difference.
WWE fans have been starved of this experience for too long now. That couldn't be helped, of course, but it's legitimately fab to see so many happy faces back in the stands. Now, the next challenge will be ensuring that people are this giddy permanently.